As a nutritionist, I am always interested in exploring the benefits of different types of diets. Recently, I have been reading about the potential benefits of consuming raw food.
Eating raw food has become increasingly popular due to its purported health advantages and taste appeal. In this article, I will explore some of the potential benefits that may be associated with eating raw foods.
From improved digestive health to weight loss support, there are many reasons why people may choose to include more raw foods into their diet. Additionally, it's important to understand how best to incorporate these items into your daily routine for optimal results.
Ultimately, understanding the nutritional value and preparation techniques can help you make informed choices when selecting which type of foods you should consume.
Improved Digestive Health
Eating a raw food diet has many benefits, the primary one being improved digestive health. The cleansing effects of consuming fresh fruits and vegetables can be incredibly powerful to our bodies.
Not only do they contain essential vitamins, minerals, antioxidants and fiber but eating them in their natural state helps reduce environmental impact as well.
Raw foods are full of enzymes that help break down nutrients for easier absorption into the body. This results in better nutrient uptake compared to when cooked or processed foods are consumed.
A raw food diet also encourages regular bowel movements, reducing inflammation and promoting healthy bacteria growth within the gut microbiome.
The addition of some lightly steamed veggies is also beneficial, particularly if you're looking to increase your intake of certain vitamins such as folate and carotenoids like beta-carotene – both important for overall wellness.
As we transition into discussing increased nutrient absorption, it's helpful to know how adding more raw produce into meals can result in greater nutritional benefit.
Increased Nutrient Absorption
Have you ever wondered why raw foods are so important for your health? Eating a diet with more raw food has countless benefits, and one of the most important is that it increases nutrient absorption.
When we eat fewer processed foods and more natural, unprocessed ones, our bodies become better nourished and healthier overall.
Raw food is naturally higher in nutrient density than processed or cooked food because less processing means there's no heat exposure to destroy vital vitamins and minerals. This makes them an excellent source of essential nutrients like antioxidants, fiber, fatty acids, and proteins.
High levels of these compounds lead to improved physical performance as well as enhanced mental wellbeing, which can be especially beneficial for those who are active or looking to stay healthy.
The digestive system also works harder when consuming raw food due to its high fiber content; this helps promote regularity while aiding in weight management by keeping us feeling fuller longer.
Raw fruits and vegetables provide the body with many other health benefits such as increased energy levels, lower risk of disease, improved immune function, decreased inflammation, and better skin health – all without compromising taste!
Eating a diet rich in raw foods provides numerous advantages over cooked offerings – not only do they contain significantly higher amounts of key nutrients but they also help support weight loss efforts through their filling properties.
With so much riding on what we consume every day, incorporating more raw options into our diets is simply too good an opportunity to pass up.
Weight Loss Support
Eating raw foods can be an effective way to support weight loss. A balanced diet of fresh fruits, vegetables, and lean protein is the foundation for any successful nutrition plan. This approach provides your body with the nutrients it needs while controlling portion sizes and calories.
Eating a variety of whole foods in their natural state helps you avoid processed ingredients that are usually laden with added sugars and unhealthy fats. The dietary balance achieved by consuming raw food also plays an important role in helping achieve your desired weight loss goals.
By taking advantage of nutrient-rich fruit and vegetable options, you're getting essential vitamins, minerals, antioxidants, and fiber – all necessary components for healthy living. Incorporating these items into meals or snacks will help control hunger levels throughout the day so cravings don't derail your progress.
Maintaining portion control is key when trying to lose weight on a raw food diet. It's easy to overindulge without realizing how much you have eaten until it's too late! To prevent this from happening, plan out meals ahead of time using smaller plates as a visual cue and weighing or measuring portions if needed.
Keeping track of what goes into each dish ensures that every meal adheres to calorie guidelines set forth by your individualized plan. By following these simple steps with a focus on dietary balance and portion control, eating raw can promote sustainable weight loss without sacrificing flavor or satisfaction along the way.
With reduced risk of foodborne illness lurking around the corner due to improper handling or storage techniques, adding more uncooked dishes to your menu may just be worth considering after all!
Reduced Risk Of Foodborne Illness
I'm sure you're aware of the risks of foodborne illness, so let's talk about how eating raw foods can help reduce those risks.
Proper food handling and preparation is key to avoiding contamination of your food, so keep that in mind when preparing raw foods.
Eating raw foods can also help you avoid any chemicals or preservatives that can be added to processed foods, which can also be a risk factor.
I'm here to help you make the best choices to ensure that your meals are both delicious and safe.
Food Safety
As a nutritionist, I'm always stressing the importance of food safety.
When it comes to consuming raw foods, there are some extra precautions that should be taken in order to reduce the risk of foodborne illness.
One major benefit of eating raw foods is that you're conserving resources like water and energy which would otherwise be used for processing cooked meals.
Raw diets also promote animal welfare since they don't require animals to be slaughtered or farmed for their meat.
Eating raw foods can help ensure that your diet consists of fresh, unprocessed ingredients – making sure you get the most out of each meal nutritionally!
Plus, by following proper food handling guidelines, you'll minimize any potential health risks associated with eating raw foods.
Contamination Prevention
Contamination prevention is key when it comes to reducing the risk of foodborne illness. As a nutritionist, I always stress the importance of following dietary guidelines and adhering to proper food safety standards.
It's important to remember that raw foods can be contaminated with bacteria or other dangerous substances in much the same way as cooked meals, so you should take extra care when handling any type of raw ingredient. This means washing your hands before and after preparing raw ingredients and thoroughly cleaning surfaces where you're going to prepare them.
Additionally, make sure you store all raw items in sealed containers or bags at appropriate temperatures – this helps minimize contamination from airborne particles like dust and pollen. Taking these steps ensures that you're doing everything possible to reduce the risk of becoming ill from consuming raw foods!
Lower Cholesterol Levels
Eating raw foods is like a breath of fresh air to your body. It's an easy way to get all the necessary nutrients and vitamins while avoiding processed ingredients. Eating a diet rich in raw food can have many positive effects on our bodies, including lower cholesterol levels.
When it comes to lowering cholesterol, plant-based diets are particularly beneficial – with no animal products or saturated fats involved, they are low in unhealthy cholesterol and high in fiber. This type of dietary lifestyle has been proven to reduce bad (LDL) cholesterol levels naturally without relying on medications.
The environmental impact should also be considered when looking at plant-based diets; since there is no meat or dairy consumption, fewer resources are required for production, leading to less pollution and deforestation.
With healthier eating habits come better health outcomes overall. A balanced diet centered around unprocessed whole foods can help regulate blood sugar levels as well as improve digestion and metabolism processes within the body.
As a nutritionist/dietitian, I recommend that everyone incorporate more raw foods into their daily routines – not only will you see improved results in terms of cholesterol but other areas too!
To further explore these benefits, let us take a closer look at how raw food consumption can lead to improved blood sugar regulation.
Improved Blood Sugar Regulation
Eating a raw food diet can have tremendous benefits for your blood sugar control.
Dietary choices that are low in processed carbohydrates, high in fiber, and rich in vitamins and minerals help to regulate the body's production of insulin which is essential for healthy blood sugar regulation.
Raw foods such as fresh fruits and vegetables, nuts and seeds, sprouts, legumes, and unprocessed grains provide all these nutrients without added sugars or unhealthy fats found in highly-processed products.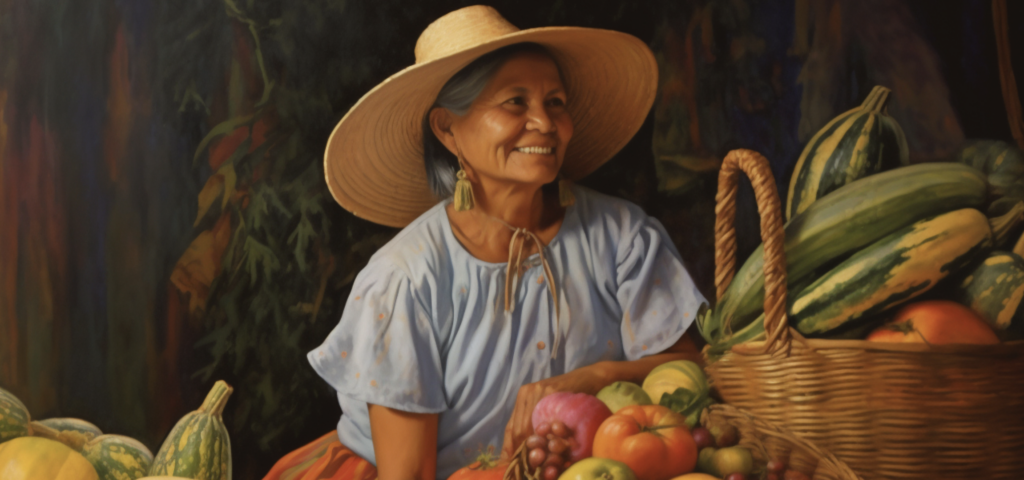 By eating more raw foods you can also reduce inflammation throughout the body which may contribute to impaired glucose metabolism.
A diet rich in anti-inflammatory components like omega 3 fatty acids from sources including flaxseeds, chia seeds, walnuts and hemp hearts can improve overall health while helping with regulating blood sugar levels.
In addition, there are many herbs and spices such as turmeric, garlic, oregano and ginger that contain powerful natural antioxidants that may further assist with controlling chronic inflammation associated with diabetes.
Making dietary changes towards consuming more whole foods on a daily basis has shown to be one of the most efficient ways to naturally support healthier blood sugar levels over time.
Not only will it help stabilize hormones involved with weight management but it can also lead to improved energy levels due to increased nutrient absorption from real food sources.
Increased Energy Levels
Eating raw foods can help to increase your energy levels because they are more nutrient dense than cooked foods.
Raw foods contain all their vitamins, minerals, and enzymes, which are essential for the body to absorb the nutrients and use them for energy.
Eating raw foods also helps with digestion, as the body doesn't have to work as hard to break down the food.
Plus, the enzymes in raw foods further aid digestion, which means your body will be able to absorb the nutrients much faster.
All in all, eating raw foods is a great way to give your energy levels an extra boost.
Nutrient Dense
It's no surprise that raw foods can give you a boost in energy!
Raw and minimally processed plant-based foods have higher bioavailability of nutrients, meaning they are more easily digested and absorbed by your body.
Eating these nutrient dense foods deliver essential vitamins and minerals to your cells faster than cooked or heavily processed food which can make all the difference when it comes to feeling energized throughout the day.
An added benefit of eating raw is that it typically increases your fiber intake as well.
This helps slow down digestion so that you don't experience sudden sugar crashes after meals like you might with sugary snacks or refined carbs.
By consuming enough fresh fruits, vegetables, nuts and seeds every day, you'll be sure to notice an increase in sustained energy levels – without sacrificing taste!
Nutrient Absorption
When you eat a diet rich in raw and minimally processed foods, your body is able to better absorb the nutrients due to their higher bioavailability. This means that your body can take advantage of all the vitamins and minerals from these foods more quickly than it would with cooked or heavily processed food.
By getting deeper nutrition from real, whole ingredients, you'll be giving yourself an energy boost! Even if you're eating nutrient dense foods, however, absorption becomes even more important as it affects how much of those nutrients your body actually retains.
Eating enough fiber helps slow down digestion so that essential nutrients are absorbed properly throughout the day for sustained energy levels – no sugar crashes here!
Digestion
Digestion is an important part of the process when it comes to increased energy levels.
By eating a fiber-rich diet and taking time to chew your food, you're helping your body properly break down what you eat so that essential nutrients are absorbed correctly throughout the day.
Not only will this keep your energy levels consistent but it can also help with deeper cleansing by leaving less bloating behind!
Eating slowly and consciously allows for more mindful meals which results in better digestion overall.
In turn, your body is able to take advantage of all the nutrition provided from each bite without worrying about any sugar crashes later on – making sure that you have enough fuel for whatever activity lies ahead!
Improved Skin Health
Did you know that over 66% of all adults in the United States are considered overweight or obese? Eating a raw food diet may help reduce cravings, promote weight loss, and improve overall health. It's no wonder why more and more people are turning to this way of eating for its potential benefits!
When it comes to skin health, there are many advantages associated with following a raw food diet. Foods like fruits and vegetables provide healthy minerals and antioxidants which can protect your skin from cellular damage caused by toxins.
Consuming fewer cooked foods can also mean reduced intake of toxic chemicals that have often been linked to chronic inflammation and other diseases. Raw diets can be incredibly beneficial when it comes to keeping our bodies healthy – including our skin!
By consuming nutrient-rich whole foods, we're able to get essential vitamins, minerals, fiber, and phytonutrients without any added preservatives or processed ingredients. Not only will these nutrients nourish your body from within; they'll also leave you feeling satisfied for longer periods of time so you don't experience those pesky mid-day cravings as often.
With improved nutrition comes better protection against oxidative stress on the skin cells and an increased ability to fight free radicals in the environment. These positive effects on the skin can lead to an overall healthier complexion with fewer wrinkles and blemishes – something everyone should strive for!
As we move forward into improving mental clarity through natural means such as mindfulness practices or herbal supplements, it's important to remember that nutrition is key for optimal wellbeing at every level: physical, mental, emotional and spiritual.
Improved Mental Clarity
It's no secret that eating a whole food, plant-based diet has numerous benefits for your skin health. But what about the effect of raw foods on mental clarity? Raw foods are chock full of nutrients and antioxidants that can help you achieve greater clarity and focus in life! Let me explain how:
Eating raw fruits and vegetables provides our bodies with essential vitamins and minerals needed to support brain function – providing us with clearer focus over time.

Consuming leafy greens such as spinach or kale helps provide balanced Omega 3 fatty acids, which is linked to improved memory retention.

Incorporating plenty of nuts, seeds, legumes and grains into your meals allows your body to absorb more zinc – an important micronutrient known to reduce stress levels and improve moods.

Raw food also contains high amounts of magnesium – an invaluable mineral particularly helpful for restoring mental balance when we experience anxiety or depression.
Making a shift towards consuming more raw foods doesn't have to be daunting! Start small by adding some chopped veggies like cucumbers or celery onto salads or smoothies each day then slowly increase from there until it becomes part of your regular routine.
You'll soon notice the positive effects on both your physical AND mental wellbeing! Plus, following this dietary pattern will likely result in decreased risk of heart disease too – something I'm sure everyone would love to hear!
Decreased Risk Of Heart Disease
Eating raw foods has many health benefits that can help promote a longer, healthier life. One of the most important is its ability to reduce risk of heart disease.
A diet rich in nutritious fruits and vegetables helps lower blood pressure, cholesterol levels and homocysteine levels – all key factors for reducing the chance of heart problems. Furthermore, consuming more raw foods may also reduce stress which is another significant contributor to long-term cardiovascular wellbeing.
A study published by The British Medical Journal found those who consumed 5 or more servings per day of fruits and veggies had a 20% reduced risk of stroke compared to those who ate less than 3 portions each day, showing the undeniable power of nutrition when it comes to keeping our hearts healthy.
Eating whole plant-based foods with little processing also helps reduce inflammation caused by oxidative damage from free radicals, an element linked to chronic illnesses such as cancer, diabetes and arthritis.
Raw diets are often higher in essential vitamins and minerals like magnesium, potassium, zinc and folate – all components that support good overall health. For example eating plenty of dark leafy greens provides us with calcium which prevents bone loss over time while Vitamin C present in citrus fruits boosts immunity against infection.
With so many benefits associated with incorporating raw food into our daily routine it's no surprise why these types of meals have become increasingly popular among people looking for better ways to manage their physical health. Moving on we will look at how going raw can improve digestion…
Reduced Inflammation
The importance of a healthy heart cannot be understated, and one way to support it is through the consumption of raw foods. Eating fresh fruits and vegetables can have powerful benefits for your cardiovascular health; however, that's not all that you get from this diet!
Raw food also has many other advantages such as reduced inflammation. Inflammation in the body can occur due to stress or poor dietary choices. By eating raw food, particularly those with anti-inflammatory properties like nuts, seeds and leafy greens, we are able to reduce chronic inflammation and bolster our immune system.
Furthermore, by reducing stress levels through mindful eating practices we can further improve immunity by taking care of our mental wellbeing. The combination of improved nutrition and relaxation helps us take better control over our overall health.
Raw foods offer an exciting culinary experience too! Not only do they provide essential nutrients but they also deliver delicious flavor profiles that will tantalize the taste buds while providing beneficial vitamins and minerals. With so much goodness packed into each bite, there's no wonder why more people are making the switch to raw diets – if you haven't already done so then now may just be the perfect time to start!
Better Taste
I'm a big believer in the benefits of raw food!
Eating fresh, unprocessed food preserves the natural flavor and nutrients.
This results in intensely flavorful meals that really tantalize the taste buds.
Plus, you get all the health benefits of eating fresh, so it's a win-win!
Freshness
When it comes to eating raw food, freshness is key! That's why organic sourcing when eating a raw diet can make all the difference.
Not only does this help ensure that you're getting the most out of your nutrients, but it also helps reduce environmental impacts from shipping and packaging. Plus, freshly sourced foods taste better than ever!
There's nothing quite like biting into a juicy piece of ripe fruit or crunching on crisp vegetables with vibrant colors. Eating local produce won't just give you access to higher quality ingredients—it'll also bring more flavor to your plate.
It's an easy way to add excitement to meals without sacrificing nutrition. So skip the processed meal kits and start exploring your local farmers market for fresh finds instead!
Intense Flavors
Eating local produce not only increases the quality of your food, but it also boosts the flavor!
Local foods tend to have a lot more intense and complex flavors compared to processed goods.
Plus, with locally sourced ingredients you'll get access to rich textures and vibrant colors that are sure to add excitement and complexity to all your meals.
So forget about those boring meal kits—you can create something special for yourself by shopping at your local farmers market instead!
You won't regret it when you experience the deliciousness of fresh-picked fruits and veggies in each bite.
Easier Preparation
Eating raw food comes with a number of benefits, one of which is easier preparation.
Not only does eating raw simplify meal planning and better manage time in the kitchen, but it also offers several advantages that make prepping meals simpler than ever before.
To start, streamlining meal planning can be achieved through shopping for ingredients in their natural state – without any added preservatives or processing. This allows you to create healthy dishes that are suitable for your family's needs quickly and easily. Additionally, buying produce from local farmers markets ensures freshness and quality while cutting down on costs too.
Better time management is another benefit of preparing raw foods since they require fewer steps compared to cooked recipes. For example, there's no need to wait for water to boil or heat up oil when making salads, wraps or smoothies – all you have to do is chop some vegetables and combine them with other ingredients like nuts, seeds or fruits!
Plus, the clean-up process takes less energy as well because there are usually just utensils and cutting boards involved instead of pots and pans. This makes cooking much faster so you don't have to spend hours in the kitchen every day; freeing up more time for activities such as exercising or catching up on important tasks at work.
Ultimately, this allows everyone to enjoy delicious meals each day while keeping things simple and stress free too!
Improved Food Storage
In addition to easier preparation, raw food has major benefits when it comes to storage. Eating a diet that includes uncooked foods can lead to cost savings on groceries and reduce the environmental impact of cooking meals.
The most obvious benefit is that there are fewer ingredients involved in preparing a meal from scratch. This reduces costs associated with buying pre-packaged items or eating out, which often require more energy for production and transportation than fresh produce does.
Moreover, avoiding processed goods means less packaging waste going into landfills or being recycled. Eating raw also eliminates the need for electricity or gas used in heating up cooked foods, further reducing your carbon footprint.
Additionally, since you won't be using any cookware that needs scrubbing down afterwards you can save water as well as time cleaning up after meals – making it an all round more sustainable option.
Raw food recipes provide an easy way to make delicious dishes while still having a positive effect on the environment.
More Sustainable Food Options
Oh, the humanity! Everywhere you turn people are talking about raw food and its many benefits. I guess we should have seen it coming; after all, if a trend can be made out of eating kale for breakfast then why not try to make something out of eating only raw food?
But really, let's take a step back here and consider some other sustainable options when it comes to diet:
Plant-based diets: Eating more plants is one easy way to reduce your environmental impact while still getting plenty of nutrition from fresh fruits and vegetables.

Seasonal eating: Not only does seasonal produce taste better, but shopping seasonally helps support local farms as well as reducing the energy required for shipping produce long distances.

Home cooking: Cooking meals at home with whole ingredients means fewer processed foods in our lives – which translates into healthier bodies and less waste going into landfills.

Minimize meat consumption: Reducing or eliminating animal products from our diets reduces water usage, air pollution, and deforestation associated with livestock production.
As a nutritionist/dietitian, I encourage my clients to explore these alternatives before jumping on the raw food bandwagon – there's no need to go extreme when making small changes can add up over time!
So next time you're looking for ways to eat healthy without sacrificing flavor or planet Earth, think outside the box (or shall I say blender) and check out some of these sustainable food options first!
Frequently Asked Questions
Is Raw Food Suitable For People With Food Allergies?
When it comes to people with food allergies, raw food can be a bit tricky.
Food labeling is essential when buying or preparing raw ingredients in order to ensure that there are no allergens present.
Additionally, because the health implications of consuming certain raw foods can vary greatly from person-to-person, anyone with known food allergies should consult their doctor before introducing any new types of raw foods into their diet.
Are There Any Risks Associated With Eating A Raw Food Diet?
'As the saying goes 'you are what you eat', and that's especially true when it comes to raw food diets.
While there are some benefits, such as cost implications and a more nutritional balance, there can also be risks associated with this type of diet.
Eating too much unprocessed or uncooked food could lead to an unhealthy lifestyle by not providing enough essential vitamins and minerals your body needs.
Additionally, if someone has compromised immune system due to any medical condition then eating raw foods may increase their risk for bacterial infections.'
Are There Any Special Cooking Techniques Required For Preparing Raw Food?
Yes, there are certain cooking techniques that you will want to be aware of if you're preparing raw food.
It is important to source ingredients locally and organically whenever possible in order to reduce your environmental impact.
Additionally, some special kitchen equipment might come in handy when making meals with uncooked foods – think blenders, dehydrators, spiralizers and mandolins!
Finally, it's always a good idea to do your research before attempting any new recipes so that the nutritional value of these dishes can be maximized.
Are There Any Special Considerations For Pregnant Women Or Children Eating A Raw Food Diet?
Yes, there are special considerations for pregnant women or children eating a raw food diet.
Food safety is important to consider when consuming any type of food, and this applies to raw foods as well. A nutritionist/dietitian can help guide you in selecting nutrient-rich sources of produce that have been properly handled and stored.
Additionally, unpasteurized dairy products should be avoided due to the risk of bacteria; pasteurization destroys harmful bacteria while preserving beneficial nutrients. It's important to note that some fruits and vegetables may contain parasites which must be destroyed by cooking or freezing before consumption.
With careful attention to detail, it's possible for pregnant women and children alike to safely enjoy the benefits of a raw food diet!
How Much Of My Daily Diet Should Be Raw Food?
When it comes to meal planning and achieving a nutritional balance, many people wonder how much of their daily diet should be raw food.
Generally speaking, there is no one-size-fits-all answer as everyone's dietary needs are different.
However, the general recommendation is that 20-30% of your diet should come from minimally processed plant foods like fruits and vegetables for optimal health benefits.
In addition to eating plenty of fresh produce, incorporating more cooked whole grains can help you meet your daily nutrient requirements.
Conclusion
Eating a raw food diet can have numerous benefits, from providing essential nutrients to aiding digestion.
The key is to understand the safety considerations and make sure that you are taking necessary precautions when preparing or eating your meals.
With careful consideration for allergies, special needs, and portion sizes, anyone can enjoy this healthy lifestyle choice with confidence!
After all, if you're looking for an easy way to get back in touch with nature – and your body's natural rhythms – it doesn't get much easier than going raw.
So why not give it a try?
You'll be surprised at how quickly you feel connected to your new dietary routine – like two peas in a pod!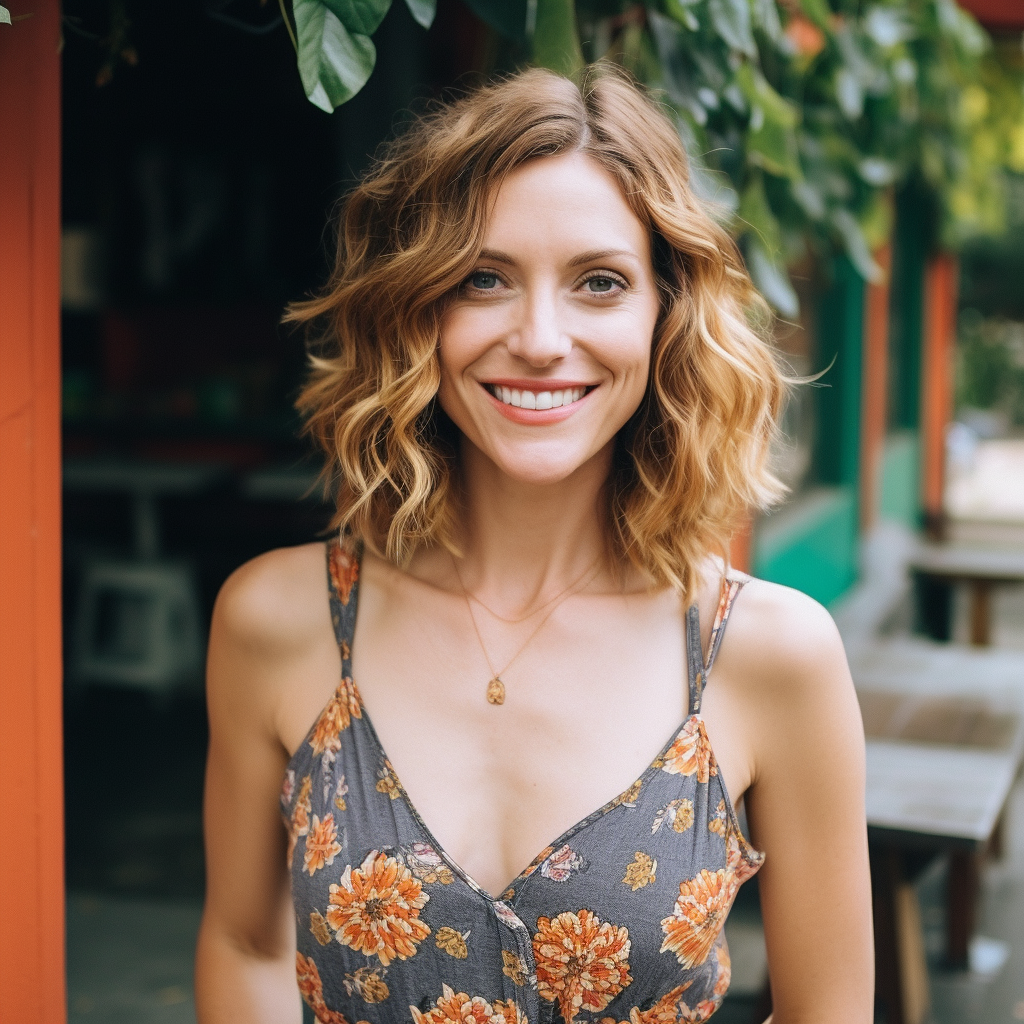 Penelope, a talented writer for rachaelsrawfood.com, brings a unique perspective and a wealth of knowledge to the platform. With her exceptional writing skills and deep understanding of nutrition, she plays an integral role in conveying the benefits of raw food to a wide audience.
One of Penelope's strengths lies in her ability to simplify complex concepts and make them accessible to a wide audience. She understands that not everyone has prior knowledge of raw food or nutrition, so she breaks down information in a way that is easy to understand without sacrificing accuracy. Her writing perfectly balances educational and engaging, allowing readers to grasp the concepts while enjoying the reading experience.
In addition to her writing contributions, Penelope actively collaborates with Rachael, the Editor in Chief, and the rest of the team at rachaelsrawfood.com. She participates in brainstorming sessions, offering creative ideas for new articles, recipes, and projects. Her passion for research ensures that the website's content is current and evidence-based, providing readers with reliable information to support their raw food journey.