Hey there chocoholics! Want to indulge in some delicious raw cacao chocolates that won't melt? Well, you're in luck because I've got the perfect recipe for you.
In this article, I'll guide you through the process of creating these melt-free treats step by step. We'll be using high-quality ingredients, including raw cacao butter, which will provide stability to our chocolates. To further enhance their resistance to melting, we'll incorporate a natural stabilizer like coconut oil.
It's all about finding the right balance of ingredients. As we go along, I'll share some helpful tips on gradually adding the dry ingredients and using molds to shape your chocolates. Plus, I'll give you some ideas for experimenting with different flavors and add-ins.
Once they're ready, just remember to keep your creations refrigerated and stored in a cool, dry place. So, get ready to enjoy some delectable melt-free chocolates that will satisfy your cravings without the mess! Let's dive in, shall we?
Key Takeaways
Raw cacao is rich in antioxidants, minerals, and vitamins, providing added health benefits.
Decorating chocolates with toppings like crushed nuts, dried fruits, sea salt, or edible flowers enhances taste and texture.
Experimenting with different decorations can create melt-free chocolates.
Enjoy the delightful and guilt-free indulgence of raw cacao chocolates.
Gather High-Quality Ingredients
First, gather the best ingredients for your raw cacao chocolates so they won't melt. High-quality cacao powder and organic coconut oil are crucial for stability. When choosing cacao powder, opt for a high-quality, raw variety that hasn't been processed with heat. This preserves its nutritional value and intense flavor. Organic coconut oil is an excellent choice because it has a low melting point and imparts a subtle tropical taste. Consider using alternative sweeteners like raw honey or maple syrup to enhance the health benefits. These sweeteners add sweetness and offer additional nutrients and antioxidants.
Now, let's move on to the next section about using raw cacao butter for stability.
Use Raw Cacao Butter for Stability
To ensure your homemade treats stay solid even in warm weather, start by incorporating velvety cacao butter into your recipe. Raw cacao butter, derived from the cacao bean, is an excellent choice for chocolate-making. It adds a rich and creamy texture and acts as a natural stabilizer, preventing your chocolates from melting easily.
Using raw cacao butter in other recipes has its benefits too. It adds a deliciously smooth and indulgent flavor, enhancing the taste of your desserts. Additionally, raw cacao butter is packed with antioxidants and essential fatty acids, providing potential health benefits.
When it comes to storing raw cacao butter, it's important to keep it in a cool, dark place to maintain its freshness. This helps preserve its quality and prevent it from going rancid.
To add a natural stabilizer, such as coconut oil, continue to the next section.
Add a Natural Stabilizer, Such as Coconut Oil
For a foolproof way to keep your homemade treats intact even on the hottest days, try adding a natural stabilizer like coconut oil. Coconut oil is a fantastic alternative stabilizer that not only helps prevent your raw cacao chocolates from melting but also adds a delightful flavor to your creations. However, if you're looking to explore other options, shea butter is another excellent choice. It has a similar melting point to cacao butter, making it a reliable stabilizer. Additionally, beeswax can be used as a stabilizer, providing a unique texture and adding a subtle honey-like taste to your chocolates. Experimenting with different stabilizers can lead to exciting flavor combinations and improved stability. Now, let's move on to the next step and learn how to incorporate dry ingredients gradually for the perfect texture.
Incorporate Dry Ingredients Gradually
Now it's time to slowly add in the dry ingredients. This step is crucial for achieving the perfect consistency in your raw cacao chocolates. By adding the dry ingredients gradually, you allow them to mix evenly and prevent any clumps from forming. This method ensures that each bite of your chocolate will have a smooth and velvety texture.
To incorporate the dry ingredients gradually, start by sifting them to remove any lumps. Then, add a small amount at a time, mixing well after each addition. This gradual approach allows for better control over the final texture of your chocolates, ensuring a satisfying mouthfeel.
If you prefer alternative methods, you can also use a food processor or blender to mix the dry ingredients with the wet ones slowly. This method achieves similar results while saving you time and effort.
Now that the dry ingredients are fully incorporated, it's time to move on to the next step of keeping your chocolates refrigerated to prevent them from melting.
Keep Chocolates Refrigerated
Once the dry ingredients are fully incorporated, it's time to ensure your delectable chocolate creations stay cool and solid by keeping them refrigerated. This is crucial for maintaining the shelf life and texture of your raw cacao chocolates.
Refrigeration helps to prevent the chocolates from melting and losing their shape. It also helps to preserve their rich flavor and prevents any potential spoilage.
However, if you don't have access to a refrigerator, there are alternative storage methods you can explore. For example, you can store your chocolates in a cool and dry place, away from direct sunlight and heat sources. Additionally, you can use insulated containers or ice packs to keep them cool during transportation.
Now that we've covered the importance of refrigeration, let's move on to the next step: using molds to shape your chocolates.
Use Molds to Shape Chocolates
To create beautifully shaped chocolates, it's time to give your delectable creations a fun twist using molds. Molds not only add visual appeal to your chocolates but also allow for more decorating options.
You can choose from a wide variety of molds in different shapes and sizes, from classic squares to intricate designs. Once you have chosen your mold, make sure it is clean and dry before pouring the melted cacao mixture.
Fill the mold completely and tap it gently on the counter to remove any air bubbles. Troubleshooting common molding issues includes ensuring the chocolate is properly tempered and cooled before pouring, as well as greasing the molds with a thin layer of cocoa butter to ensure easy release.
Now that your chocolates are perfectly shaped, let's move on to the next step and experiment with different flavors and add-ins.
Experiment with Different Flavors and Add-Ins
Get creative with your chocolates and experiment with a variety of flavors and add-ins to elevate their taste and texture.
When making raw cacao chocolates that won't melt, you can shape them using molds and play around with different flavors and textures. Try unique flavors like mint, orange, or raspberry to add a refreshing twist.
Explore different textures by adding crushed nuts, dried fruits, or a sprinkle of sea salt for a delightful crunch. These additional ingredients not only enhance the flavor profile but also provide an interesting mouthfeel.
Now that you have perfected the flavors and textures of your chocolates, let's move on to the next step: storing them in a cool, dry place.
Store in a Cool, Dry Place
For optimal enjoyment, store your delectable creations in a cool, dry place. When it comes to preventing chocolate from melting during hot weather, proper storage is key.
Raw cacao chocolates are particularly sensitive to heat and humidity, so it is essential to keep them in a cool environment. Choose a spot away from direct sunlight, such as a pantry or a cupboard. Make sure the temperature doesn't exceed 70°F (21°C) to avoid any melting mishaps.
Additionally, package your raw cacao chocolates in an airtight container or resealable bag to maintain their freshness. This will also help prevent any moisture from seeping in and causing the chocolate to lose its texture.
By following these storage guidelines, you can enjoy your melt-free chocolates anytime, anywhere.
Enjoy Your Melt-Free Chocolates
Indulge in the blissful experience of savoring your melt-free chocolate creations and let the rich, velvety flavors transport you to a world of pure decadence. When it comes to enjoying your melt-free chocolates, there are a few ways to make them even more delightful. One option is to decorate your chocolates with various toppings like crushed nuts, dried fruits, or a sprinkle of sea salt. This not only adds visual appeal but also enhances the taste and texture. Another benefit of using raw cacao in chocolate making is the added health benefits. Raw cacao is rich in antioxidants, minerals, and vitamins, making it a guilt-free indulgence. So, go ahead and experiment with different decorations and relish the goodness of raw cacao in your melt-free chocolates.
| Toppings | Benefits |
| --- | --- |
| Crushed nuts | Adds crunchiness |
| Dried fruits | Adds natural sweetness |
| Sprinkle of sea salt | Enhances flavors |
| Edible flowers | Adds aesthetic appeal |
Frequently Asked Questions
Can I use regular chocolate instead of raw cacao butter for this recipe?
No, raw cacao butter cannot be substituted with regular chocolate in this recipe. Raw cacao butter has a higher fat content and lower melting point, which helps the chocolates hold their shape without melting.
How long can I keep the chocolates outside of the refrigerator before they start melting?
I'll share the secret to storing raw cacao chocolates without melting. Keep them in a cool, dry place away from heat sources. Depending on the temperature, you can expect them to stay solid for a few hours to a couple of days.
Can I substitute coconut oil with another natural stabilizer?
Yes, you can substitute coconut oil with another natural stabilizer such as cocoa butter or shea butter. The choice of stabilizer will impact the texture of the chocolates, so it's important to experiment and find the one that suits your preferences.
Can I use liquid sweeteners instead of dry ingredients for this recipe?
Sure, you could use liquid sweeteners like honey or maple syrup instead of dry ingredients for this recipe. However, be aware that it may affect the texture and consistency of the chocolates.
How do I prevent the chocolates from sticking to the molds?
To prevent sticking, try using alternative mold materials such as silicone or non-stick molds. These materials provide a smooth surface that helps the chocolate release easily. Additionally, you can lightly grease the molds with a neutral oil before pouring the chocolate mixture.
Conclusion
There you have it, a foolproof way to make raw cacao chocolates that won't melt!
Use high-quality ingredients. Opt for raw cacao butter and coconut oil, as they have a higher melting point compared to regular chocolate.

Incorporate stabilizers. Adding raw cacao butter and coconut oil to your chocolate mixture will help it maintain its shape and prevent melting.

Keep them refrigerated. After making your chocolates, store them in the refrigerator to keep them cool and solid. This will ensure that they won't melt, even in warmer temperatures.
But you might be thinking, 'Won't the chocolates lose their flavor if I store them in the fridge?' Well, fear not!
By storing them in a cool, dry place, you can preserve their delicious taste while keeping them melt-free. Just make sure to avoid any areas with high humidity, as this can affect the quality of your chocolates.
So go ahead, indulge in your homemade treats and savor every bite!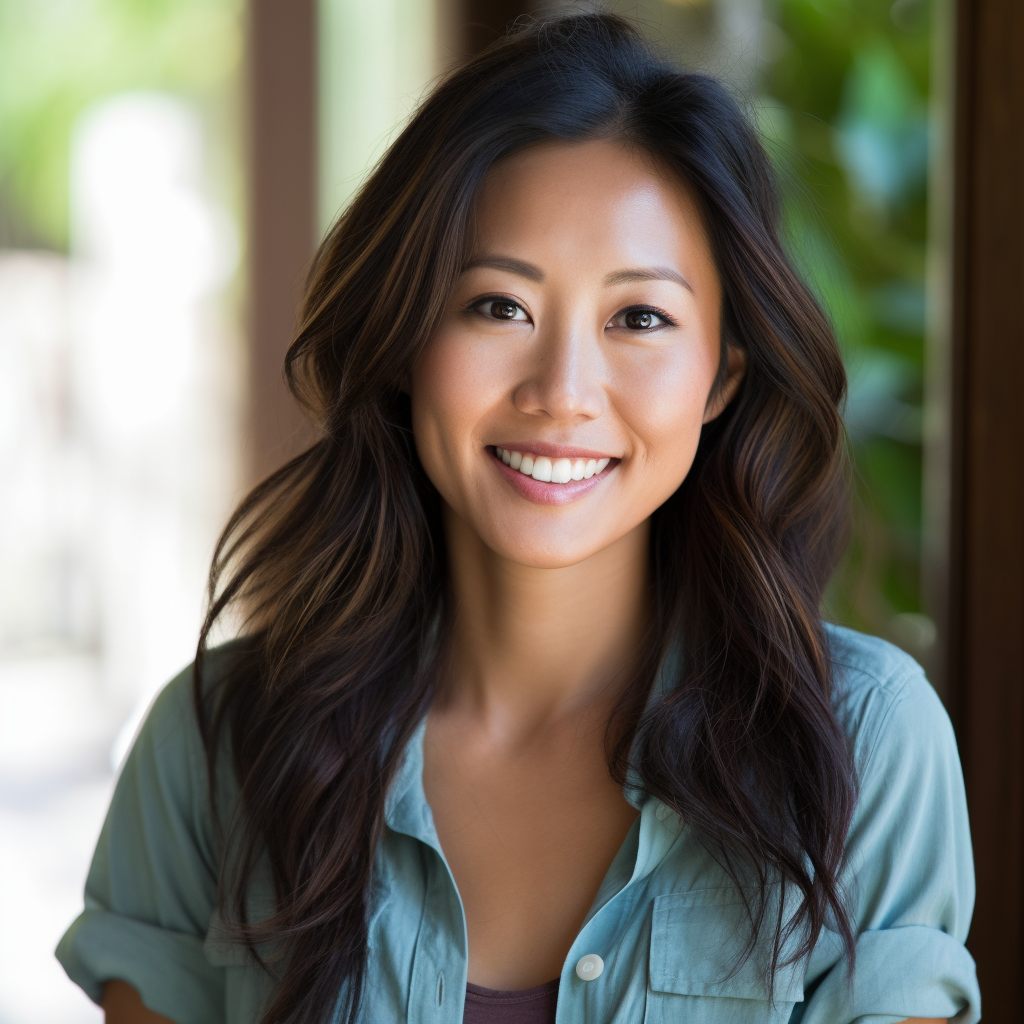 Rachael, the Editor in Chief of RachaelsRawFood.com, is an inspiring and passionate individual who has dedicated her life to promoting the benefits of a raw food lifestyle. Known for her vibrant and energetic personality, Rachael has built a strong online presence that has transformed her personal journey into a thriving community of raw food enthusiasts.