Hi! I'm a raw vegan diet expert, and I'm here to tell you all about the wonderful benefits of going raw.
A raw vegan diet is one that consists solely of plant-based foods like fruits, vegetables, nuts, and seeds – as well as sprouted grains – that are never cooked or heated above 115 degrees Fahrenheit. This way of eating can provide numerous health benefits, including improved digestion, better nutrient absorption and higher energy levels.
In this article, I'll be discussing how raw veganism can help improve your overall wellbeing. So keep reading if you're interested in learning more about the advantages of this lifestyle change!
What Is A Raw Vegan Diet?
Eating a raw vegan diet is like traveling to culinary paradise! From the crunchy freshness of veggies and fruits to the creamy richness of nut-based dishes, there's no shortage of delicious meal options.
As an expert in this field, I can safely say that transitioning from processed foods to whole plant-based meals can be life changing – not only for your taste buds but also for your health.
Raw recipes provide us with all the vitamins, minerals, antioxidants, and healthy fats we need without compromising on flavor or texture. Eating habits focused on consuming unprocessed plant-based ingredients help restore balance within our bodies and create a sense of well being unlike any other food lifestyle out there.
The beauty of eating raw foods lies in its simplicity – you don't have to spend hours slaving away in the kitchen just to enjoy a nutritious meal. All it takes is some basic knowledge about nutrition combined with creativity and access to quality ingredients. Plus, as you start exploring more options, you'll soon find yourself spoilt for choice when it comes to deciding what delicious dish you should prepare next!
Moving ahead onto benefits of eating raw foods…
Benefits Of Eating Raw Foods
I'm a big believer in the power of a raw vegan diet for improving overall health and wellbeing.
One of the main benefits I've seen is improved digestion. Eating raw, unprocessed foods can help keep the gut functioning properly, reducing symptoms such as bloating and gas.
Along with improved digestion, people often notice increased energy when they switch to a raw diet. All the nutrients in raw foods, like fruits and vegetables, give us sustained energy throughout the day.
Plus, you'll be getting enhanced nutrition. Raw foods retain all their vitamins and minerals, giving us a nutrient-dense diet that's good for our bodies.
Improved Digestion
As a raw vegan diet expert, I know how important digestion is when it comes to health and wellbeing. Eating raw foods can improve your digestive system in multiple ways:
firstly, because most of the food you eat is uncooked, less energy needs to be used for digestion;
secondly, raw snacks are often full of natural enzymes that help break down macronutrients more effectively than cooked meals;
finally, you will be consuming more fibrous vegetables and fruits which helps keep the gastrointestinal tract healthy and functioning.
A vegan lifestyle that includes plenty of fresh produce can provide major benefits for your gut bacteria – this improved microflora balance leads to better nutrient absorption so you get the maximum nutritional content out of each meal.
Many people also find they feel lighter after switching to eating mostly or all raw foods because their body isn't having to work as hard at breaking down large amounts of cooked proteins or starches.
The dietary changes associated with going raw have been proven time and again to bring about quick improvements in overall health – from increased energy levels to clearer skin and fewer digestive issues such as gas or bloating.
So if you're looking for an easy way to look and feel healthier without making huge changes, consider incorporating some delicious raw snacks into your daily routine!
Increased Energy
One of the most noticeable benefits of eating raw foods is increased energy.
Raw plant based proteins provide your body with all the essential amino acids it needs to function at its best – and because these are natural sources, they don't come with any artificial additives that can weigh you down.
On top of this, raw nutrition contains fewer calories than cooked food so you get more bang for your buck when it comes to sustaining energy levels throughout the day.
Plus, consuming fibrous vegetables helps promote intestinal motility which in turn keeps blood sugar balanced and ensures constant energy supply!
At first transitioning to a mostly or completely raw vegan diet may seem overwhelming but trust me – once you start seeing results such as improved digestion, clearer skin and increased energy levels, you'll be glad you made the switch!
Eating fresh produce also provides an abundance of vitamins and minerals that have been proven time and again to improve overall health without relying on processed foods.
So why not give it a try? You won't regret it!
Enhanced Nutrition
The nutrition benefits of eating raw foods are undeniable.
By consuming plant based proteins and getting your daily dose of vitamins and minerals from fresh produce, you're giving your body the fuel it needs to perform optimally.
Not only that but because raw snacks require very little cooking or processing, they also tend to retain more nutritional value than their cooked counterparts!
And with fewer calories per serving too – what's not to love?
If you want to get the most out of a raw vegan diet then make sure you incorporate plenty of fresh fruit and vegetables into every meal.
Eating lots of greens can help ensure vital nutrients like iron and calcium are present in your diet – key elements for healthy blood cells, bones and overall energy levels.
Raw food doesn't have to be boring either – why not try experimenting with different recipes or creating fun smoothie bowls by adding seeds and nuts on top?
With so many delicious options available there's something for everyone – so don't hesitate to give this lifestyle a go today!
Digestive Benefits Of Going Raw
Going raw can provide some serious digestive benefits. First and foremost, it has the potential to dramatically increase nutrient density in your diet. This is because many of the processed foods we consume are lacking essential vitamins, minerals and other nutritious elements that our bodies need for optimal health. By opting for a raw vegan diet you can be sure that you're getting all the nutrients that nature intended us to have.
Another advantage of going raw is its ability to help maintain an alkaline balance within the body. When we eat overly-processed or sugary foods it throws off this balance which can lead to numerous health issues such as fatigue, headaches and acid reflux. Eating more fruits and veggies helps keep everything in check by providing a great source of alkalinity which keeps our digestion running smoothly.
In addition to improved nutrient density and balanced pH levels, eating a mostly plant-based diet also encourages healthy digestion habits like chewing food thoroughly before swallowing which helps stimulate proper enzyme production and break down food into smaller particles so they can be absorbed better by your body's cells.
All of these factors combined make switching to a raw vegan lifestyle worthwhile if you're looking for healthier, long lasting digestive benefits. Nutrient absorption is key when it comes to maintaining good gut health since what we absorb from our diets plays an important role in how well our bodies function overall.
Nutrient Absorption
When it comes to a raw vegan diet, nutrient absorption is key. Raw foods are composed of enzymes that our bodies need for optimal digestion and nourishment. These enzymes remain intact when foods are in their most natural state, so eating them raw helps us absorb the vitamins and minerals from plants more efficiently.
Plant proteins provide essential amino acids which help build muscle tissue – all without the saturated fats found in animal products. It's important to note that many cooked plant-based meals can still be healthy as long as they aren't loaded with unhealthy additives or processed ingredients.
Eating some cooked plant proteins like beans and legumes alongside plenty of fresh, raw fruits and vegetables will ensure you're getting an adequate amount of nutrients each day. Additionally, adding superfoods such as spirulina, chia seeds, hemp hearts and nuts into your daily routine may also benefit your health overall.
Raw food diets offer numerous benefits beyond just nutrient absorption: They can help reduce inflammation, improve energy levels and support cellular detoxification processes within the body. By consuming mostly uncooked dishes made up of whole food sources rich in antioxidants and vital compounds, you'll give your immune system a much needed boost while providing yourself with optimal nutrition!
Cellular Detoxification
It's estimated that as much as 70% of our bodies' daily energy is used to digest food. That means the majority of our resources are spent just breaking down what we eat, and not on other important functions like detoxification or increased energy levels.
For those following a raw vegan diet, this number can be drastically reduced by consuming plant enzymes in their raw form and supplementing with fresh raw juices.
Raw foods naturally contain many beneficial enzymes which help break down matter more easily, making it easier for us to absorb vital nutrients without using up so much energy in digestion. This additional energy can then be put towards cellular detoxification and increasing your energy level throughout the day.
By eating living foods rich in vitamins, minerals, proteins and other essential components, you'll enjoy all sorts of health benefits from improved mental clarity to balanced hormones and accelerated healing processes.
With such enhanced nutrition available through a raw vegan diet, transitioning away from cooked foods has never been easier! And now that you have access to these powerful nutrients, it's time to reap the rewards by experiencing increased energy levels.
Increased Energy Levels
After detoxifying our cells, we can start to experience increased energy levels by making simple lifestyle changes.
Eating habits are key when it comes to maintaining high energy levels and feeling energized throughout the day – this is especially true if you follow a raw vegan diet.
The most important step in increasing your daily energy output is to make sure you're getting the right nutrients from all of your meals. Incorporating plenty of fruits and vegetables into your meals ensures that you have enough vitamins and minerals to keep your body running optimally.
Additionally, adding some healthy fats like nuts or seeds can give you an extra boost as well as providing essential omega-3 fatty acids for cellular health.
Finally, leading an active lifestyle will help ensure a steady stream of energy throughout the day – even something as simple as taking regular walks during lunchtime can be helpful!
By implementing these small but impactful lifestyle choices, following a raw vegan diet becomes much easier and more enjoyable with improved mental clarity being just one of the many benefits gained along the way.
Improved Mental Clarity
From the first day of embarking on a raw vegan diet, many notice an immediate improvement in their mental clarity.
A clear mind awakens to feelings of alertness and invigoration, allowing one to think more deeply and focus with greater intensity.
An enhanced state of mental acuity is not only beneficial for the pursuit of knowledge but can also bring about better sleep and improved moods.
The effects that these benefits have on our overall wellbeing are profound; when we feel healthy mentally, it reflects positively upon our physical health too.
Hormones will be balanced, energy reserves replenished and stress levels drastically reduced.
Alongside this positive transformation comes a new found enthusiasm for life which leads us to be happier, healthier individuals inside and out!
By eating in harmony with nature's seasonal cycles, taking regular exercise and practicing mindfulness techniques such as yoga or meditation – we begin to reap the rewards from living a raw vegan lifestyle even further.
The result? Improved mental clarity during all hours of each day brings forth healthier skin and hair – leaving you looking vibrant and feeling your best!
Healthier Skin And Hair
Making dietary changes is a great way to improve the health of your skin and hair.
Drinking plenty of water is essential to ensure your skin and hair stay hydrated.
Using natural cleansers and oils can help nourish and protect your skin and hair.
Supplements can also be beneficial for achieving healthier skin and hair, so I suggest looking into some plant-based options.
Dietary Changes
When it comes to having healthier skin and hair, one of the best things you can do is switch to a raw vegan diet. Plant-based eating has been scientifically proven to help improve the look and overall health of your complexion, as well as promote more robust locks!
By transitioning to this lifestyle, you'll be avoiding processed foods that are full of unhealthy fats, oils and chemicals which have all been linked to dulling our complexions. Plus, by incorporating new cooking techniques such as steaming and blending into your routine, you're also able to preserve vital vitamins and minerals found in fruits and vegetables that contribute towards glowing skin and strong hair growth.
Ultimately, if you want beautiful skin and luscious hair without resorting to harsh chemical treatments or products for results – turning to a raw vegan diet will give you just that!
Hydration
Staying properly hydrated is key to having healthier skin and hair, especially when transitioning to a raw vegan diet. A lack of water can cause your complexion to become dry and flaky while also leading to brittle strands that are more prone to breakage.
By consistently drinking plenty throughout the day – you'll be able to keep your body functioning optimally and maintain an optimal level of moisture on the outside!
If you're finding it difficult getting enough fluids in, then there are lots of ways to make hydrating fun such as infusing fruits like lemons or oranges into plain or sparkling water for some added flavor. You can even try making smoothies out of high-water content foods like cucumbers or melons which will help ensure proper hydration levels too.
Ultimately, by incorporating simple strategies such as these into your routine – you can easily reach your desired goal of achieving beautiful skin and luscious locks without sacrificing taste or quality nutrition from being on a raw vegan diet!
Weight Loss And Maintenance
The raw vegan diet can be an incredibly effective way to lose weight and maintain it. This is thanks to its emphasis on whole fruits and vegetables, which are naturally low in calories yet rich in nutrients.
A good exercise regimen combined with portion control will help you get the most out of your raw vegan lifestyle. Not only that, but balance is key – don't deprive yourself by completely cutting out foods from any food group!
An important thing to note when following a raw vegan diet for weight loss or maintenance is that snacking between meals can actually be beneficial if done right. Choose healthy snacks like nuts, seeds, fruit and veggies so that you're getting all the essential vitamins and minerals without overloading on empty calories. Remember not to go overboard – snack smartly!
By maintaining a balanced raw vegan diet while also exercising regularly and controlling portions, you'll find yourself losing weight at a sustainable pace as well as reaping other health benefits such as reduced risk of heart disease. So keep up with those habits and you'll soon start to see results!
Reduced Risk Of Heart Disease
Making the switch to a raw vegan diet is not only beneficial for weight loss and maintenance, it can also dramatically reduce your risk of heart disease.
By consuming a variety of plant-based proteins, antioxidants and other raw nutrition in their most natural form – you are providing your body with essential vitamins, minerals and nutrients which help keep cholesterol levels low and cardiovascular health high.
Eating this way even has the potential to reverse serious conditions like atherosclerosis or hypertension!
The key difference between eating cooked food versus uncooked foods lies in their nutritional content.
Raw produce contains more enzymes, amino acids and phytonutrients than processed meals that have been heated up or otherwise modified during preparation.
These compounds play an integral role when it comes to protecting our bodies from diseases such as coronary artery disease by preventing plaque buildup in the arteries.
Moreover, adhering to a predominantly raw vegan diet helps control inflammation throughout the body – another major factor for reducing one's chances of developing heart problems.
Going raw vegan isn't just about avoiding unhealthy fats; it's about stocking your kitchen with nutrient dense ingredients that will aid in keeping your heart healthy long term.
And while there may be some growing pains along the way – especially if you're used to cooking all of your meals – taking advantage of what nature provides us with can prove invaluable when looking out for our hearts' best interests.
Reduced Risk Of Diabetes
Switching to a raw vegan diet can help reduce the risk of diabetes. Blood sugar, insulin levels, and lifestyle changes are all important factors in preventing diabetes.
By following a whole-foods plant-based diet, we ensure our body's cells get enough nutrients while avoiding unhealthy fats and processed sugars that could raise blood sugar levels. Eating plenty of fiber-rich fruits and vegetables helps balance out blood sugar levels and stabilizes energy throughout the day.
Making small but sustained changes to your daily habits is key to reversing or preventing diabetes. This includes getting regular exercise, reducing stress, drinking plenty of water, eating slowly, and planning ahead with healthy snacks on hand so you don't reach for sugary treats when hunger strikes.
With a combination of these practices along with a nutritious raw vegan diet, you'll be well on your way to better health! These simple steps will make it easier for your body to regulate its natural functions without having to rely on medications or other treatments; plus they'll give you more energy overall as well as lower your risk for metabolic diseases like Type 2 Diabetes.
With dedication and effort put into changing some of your lifestyles habits plus incorporating more nutrient dense foods from nature's bounty into your meals every day, you'll soon start seeing big improvements in how you feel!
Reduced Risk Of Cancer
Many people are turning to the raw vegan diet for its health benefits. Eating a plant-based, nutrient-dense diet has been linked to reducing cancer risks and building an overall healthier lifestyle. Here's how:
Plant Based Proteins
Raw vegan diets can provide your body with enough protein from sources like legumes, nuts, seeds, quinoa and more. Plant based proteins contain essential fatty acids which help reduce inflammation within the body that can cause disease. They also strengthen our immune system in order to fight off infection and other harmful elements we come into contact with regularly.
Antioxidants & Phytonutrients
Eating fresh fruits and vegetables (especially those in their natural state) provides us with antioxidants and phytonutrients that have also been shown to reduce risk of certain cancers as well as improve digestion and boost energy! The added produce helps our bodies absorb nutrients better so we can stay healthy even on this restrictive diet.
By making sure you're getting all the vitamins and minerals necessary through consuming raw vegan foods, you'll be able to keep your body running at optimal levels – allowing it to do what it does best: protect itself from harm.
With these health benefits in mind, let's look at ways to build a balanced raw vegan meal plan without sacrificing flavor or nutrition!
Building A Balanced Raw Vegan Meal Plan
Shopping for raw vegan foods can be daunting at first, but I'm here to help! Meal prepping and planning is key to stick to a raw vegan diet, so let's break it down together.
I'll give you some tips on what to buy, how to store your food, and how to plan ahead for a nutritious and delicious week of raw vegan meals.
Let's get started!
Shopping For Raw Vegan Foods
Shopping for raw vegan foods is a key part of meal prepping and budgeting in order to maintain a balanced raw vegan diet. To get started, visit your local farmers market or health food store. This way you can purchase fresh, seasonal produce that will help you create delicious meals with minimal fuss. Be sure to buy enough to last several days so that you don't have to make multiple trips during the week.
Another great option is online shopping where many stores offer affordable bulk packages full of nutritious ingredients perfect for meal prepping. When selecting items at the grocery store, opt for organic options whenever possible – especially when it comes to nuts and seeds as these are likely heavily sprayed with pesticides if not labeled organic! Also keep an eye out for specials so you can save money while still stocking up on all your favorite healthy ingredients.
When purchasing packaged products like nut butters and flours be mindful of added sugars, oils, preservatives and other additives by reading the nutrition label carefully before buying anything. Finally, remember that eating a balanced raw vegan diet doesn't mean avoiding indulgences altogether – treat yourself every now and then with some dark chocolate chips or coconut yogurt! With careful planning and creative ideas you can enjoy delicious raw vegan dishes without breaking the bank.
Meal Prepping And Planning
Once you've got all the ingredients, it's time to get meal prepping and planning!
Investing some time in advance will help you stay on track with your raw vegan diet.
I recommend block prepping a few items each week that can be used as snacks or light meals throughout the week like homemade kale chips, hummus, veggie wraps or nut butters.
And don't forget about raw desserts – there are plenty of delicious recipes out there for indulgent treats such as peanut butter cups and banana ice cream made with only natural sweeteners.
Just make sure to portion them into individual servings so you won't be tempted to overindulge!
Finally, if you have any leftover produce from earlier shopping trips consider making smoothies or juices for an easy grab-and-go snack when hunger strikes.
Shopping And Preparing Raw Foods
Shopping for the raw vegan diet lifestyle can be an exciting adventure! You'll explore shopping aisles of your local grocery store, farmer's market and health food store that you may have never seen before. It's helpful to create a list of foods you plan on buying so it makes shopping much easier.
Before heading out make sure to check what's in your kitchen already and make note of any key ingredients missing from staples such as avocados, nuts, dried fruit and other fresh fruits/veggies.
When preparing meals portion size is important; too much or too little can lead to nutrient deficiencies over time. A great habit to get into when starting out with the raw vegan diet is measuring all the portions given during mealtime until you become familiar with how much your body needs at each sitting.
This will help ensure balanced meals while avoiding overeating and provide better control over hunger levels throughout the day.
Raw vegan eating is not complicated but there are some tips that can help adjust more easily to this way of life. Knowing which items should always be included in cooking sessions, understanding portion sizes for balanced nutrition and having a good guide or cookbook handy will go a long way towards successful transition into this healthy lifestyle.
Transitioning To A Raw Vegan Diet
Transitioning to a raw vegan diet can be an exciting journey! With some preparation and planning, you'll find that it is so much easier than you think.
Here are a few tips for making the switch:
Keep your pantry stocked with plenty of fresh fruits and vegetables – this will make meal prep even easier.

Find new recipe ideas online or in cookbooks; there are many delicious dishes you can create using only raw ingredients.

Eating out on a raw vegan diet isn't impossible either – just do some research beforehand to see what restaurants offer suitable options.
These small steps will help you get started on your path towards living healthily and compassionately with a raw vegan lifestyle.
So don't hesitate – take control of your life today by transitioning to a nutritious and sustainable way of eating!
Frequently Asked Questions
What Are The Long-Term Effects Of A Raw Vegan Diet?
Wow! A raw vegan diet can have some seriously impressive long-term effects on your health, if done right. Plant based nutrition is incredibly beneficial as it provides a plethora of nutrients that might be lacking in other diets.
Plus, the positive consequences are so powerful they could knock you off your feet! As an expert on this lifestyle I can tell you that nutrient deficiencies and other potential issues aren't something to worry about when maintaining this type of diet – with proper planning and dedication, you can get all the vitamins and minerals needed for optimal health.
Are There Any Risks Associated With A Raw Vegan Diet?
Yes, there are some risks associated with a raw vegan diet that should be considered before taking the plunge.
Detoxing effects can be difficult to manage and may cause headaches, nausea or fatigue if not done correctly – it's important to seek advice from an experienced practitioner before embarking on this lifestyle change.
Additionally, social stigma surrounding a raw vegan diet may lead to feelings of isolation or negative comments from friends and family, so being prepared for these reactions is key!
What Is The Best Way To Transition To A Raw Vegan Diet?
Making the switch to a raw vegan diet can seem daunting at first, but with careful meal planning and an understanding of plant-based nutrition, it doesn't have to be.
As an expert in the field, I'm here to tell you that transitioning to a raw vegan lifestyle is totally doable – as long as you take it one step at a time!
Start off by committing yourself to eating more fruits and veggies each day, gradually replacing processed foods with raw ingredients.
Get creative with your meals, experiment with new recipes and don't forget about snacks!
Before you know it, you'll be living life on the 'raw' side.
How Much Of A Raw Vegan Diet Should I Be Eating Each Day?
When transitioning to a raw vegan diet, it's important to consider the amount of food you should be eating each day. Generally speaking, most people will benefit from consuming about three meals per day with snacks in-between if desired.
Each meal and snack should be composed primarily of raw fruits, vegetables, nuts and seeds. Aim for at least five servings of fresh fruit and veggies throughout the day; this can include smoothies or juices as well.
Eating healthy fats such as avocado, coconut oil, olive oil and flaxseed is also encouraged – these foods can help keep you full between meals.
Are There Any Supplements I Should Take When Following A Raw Vegan Diet?
If you're following a raw vegan diet, then there are certain supplements that can help ensure your body gets all the nutrition it needs.
Plant based proteins and green superfoods, for example, can provide essential nutrients if you're struggling to get enough from food alone.
You may also want to consider taking some vitamin B12, as this is often lacking in vegan diets of any kind – although bear in mind that too much supplementation could cause nutrient deficiencies.
As with anything related to health and wellbeing, make sure you speak to an expert before making major changes to your diet or lifestyle!
Conclusion
A raw vegan diet can be a great way to achieve optimal health, as long as it is done properly. It can provide essential vitamins and minerals while avoiding unhealthy processed foods. But before you make the switch, take into account your lifestyle and preferences so that you don't end up feeling overwhelmed or restricted.
Are there any potential drawbacks to a raw vegan diet? Yes, if not planned correctly this type of eating could lead to nutritional deficiencies due to inadequate calorie intake.
So how can we ensure our bodies get everything they need? By partnering with an experienced nutritionist who specializes in plant-based diets, you will have all the tools necessary for success!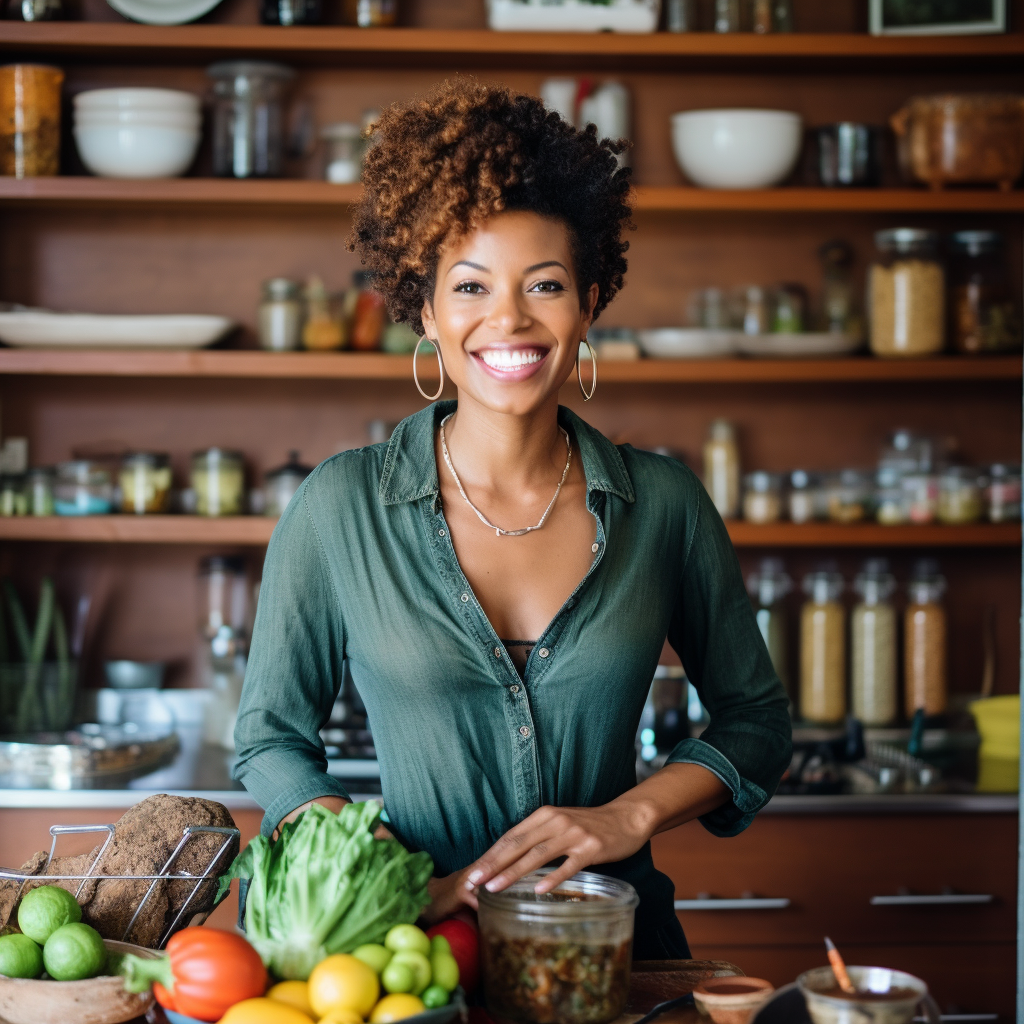 Lorraine, a talented writer for rachaelsrawfood.com, brings a unique blend of creativity and expertise to the platform. With her passion for writing and deep knowledge of raw food, she plays a crucial role in inspiring and educating readers about the joys and benefits of a raw food lifestyle.
Lorraine's creativity shines through in her recipe development. She enjoys experimenting with unique flavor combinations and innovative cooking techniques, pushing the boundaries of what can be achieved with raw ingredients. Her recipes not only showcase the incredible taste and variety of raw food but also demonstrate that a raw food diet can be exciting, diverse, and satisfying.
In addition to her writing contributions, Lorraine actively seeks out new trends, research, and developments in the field of raw food. She attends workshops, conferences, and culinary events, constantly expanding her knowledge and staying up to date with the latest discoveries. This commitment to continuous learning ensures that her writing remains current, reliable, and relevant to the ever-evolving landscape of raw food.
Lorraine's genuine enthusiasm for raw food is contagious, and she strives to connect with readers personally. She understands that embracing a raw food lifestyle can be a journey, and she uses her writing to provide guidance, support, and encouragement to individuals at all stages of their journeys. Her empathetic approach and storytelling make her a trusted and relatable voice in the raw food community.