Do you ever feel like you're constantly rushing to feed your furry friends? With the demands of our busy lives, it can be challenging to find the time to prepare fresh, nutritious meals for our pets on a daily basis. However, what if there was a way to ensure that your pet receives the benefits of a raw food diet without the daily hassle?
Enter the technique of feeding raw food ahead of time. By preparing raw meals in bulk and utilizing proper storage techniques, you can conveniently provide your pet with the nourishment they need, while also maintaining their health and well-being.
In this article, we will explore the benefits of feeding raw food ahead of time, discuss the importance of choosing the right ingredients, and provide expert guidance on how to properly store and introduce raw meals to your pet. Get ready to revolutionize your pet's diet and simplify your feeding routine!
Key Takeaways
Feeding raw food ahead of time provides the benefits of a raw food diet without the daily hassle of preparation.
Lean meats, supplements, fruits, and vegetables should be included in a pet's raw diet to ensure essential nutrients.
Proper storage of raw food is crucial for freshness and safety, with vacuum-sealed containers being effective.
Portioning, labeling, and bulk meal preparation can save time, minimize waste, and provide consistent nutrition for pets.
Understanding the Benefits of Preparing Raw Meals
Imagine your furry friend eagerly devouring a freshly prepared, nutrient-rich raw meal, their tail wagging with delight as they savor the benefits of a homemade diet. Feeding raw food to your pet has numerous advantages that can greatly enhance their overall health and well-being.
One of the key benefits of raw feeding is the provision of essential nutrients in their natural form. Raw meals contain high-quality proteins, healthy fats, and a wide range of vitamins and minerals that are easily absorbed by your pet's body, promoting optimal growth and development.
Additionally, raw feeding can help address certain health issues such as allergies and digestive problems. By eliminating processed ingredients and additives commonly found in commercial pet foods, you can reduce the risk of allergic reactions and improve digestion.
Moreover, transitioning to a raw diet can provide mental stimulation for your pet, as they engage in the natural chewing and tearing motions required to consume raw food. This can help prevent boredom and behavioral issues caused by the monotony of processed diets.
Overall, feeding your pet a raw diet offers a multitude of benefits that can contribute to their longevity and vitality.
Choosing the Right Ingredients for Your Pet's Diet
Ensure your furry friend's diet is packed with powerful and palatable ingredients that promote their optimal health and happiness. When choosing appropriate protein sources for your pet's raw diet, it's important to consider their specific dietary needs. Dogs, for example, thrive on a diet that includes lean meats such as chicken, turkey, beef, and fish. These protein sources provide essential amino acids, which are the building blocks of muscle and tissue repair.
Understanding the role of supplements in a raw diet is also crucial. While raw food provides many of the necessary nutrients, some supplements can help bridge any nutritional gaps. Omega-3 fatty acids, for instance, are beneficial for maintaining healthy skin and a shiny coat. You can find these fatty acids in fish oil or flaxseed oil.
Additionally, incorporating calcium-rich ingredients like crushed eggshells or bone meal is essential for your pet's bone health. Calcium helps support strong teeth and bones, preventing issues like osteoporosis or tooth decay.
Remember, a balanced raw diet for your pet should also include a variety of fruits and vegetables. These provide vital vitamins, minerals, and antioxidants that boost their immune system and overall well-being.
By carefully selecting the right ingredients for your pet's raw diet and incorporating necessary supplements, you can ensure they receive the nutrition they need for optimal health and happiness.
Properly Storing Raw Food for Future Use
To keep your furry friend's future meals fresh and safe, make sure you store the raw ingredients properly. Storing raw food without freezing can be a challenge, but there are ways to maintain its freshness.
One effective method is using vacuum-sealed containers for raw food storage. Vacuum-sealed containers are a great option for storing raw food because they remove the oxygen from the container, preventing the growth of bacteria and other harmful microorganisms. This helps to preserve the quality and nutrients of the raw ingredients. Additionally, vacuum-sealed containers are airtight, which means they also prevent any odor from escaping, keeping your kitchen smelling fresh.
When using vacuum-sealed containers, it's important to properly portion out the raw food before sealing. This ensures that you only defrost the amount you need for each meal, minimizing waste. It's also crucial to label the containers with the date and the type of raw food inside, as this will help you keep track of what needs to be used first.
Remember, properly storing raw food is essential for maintaining its freshness and safety. By using vacuum-sealed containers, you can ensure that your pet's meals are always of the highest quality.
Preparing Raw Meals in Bulk
When you're ready to dive into the world of meal prep, get your apron on and start batching those fresh, nutrient-packed meals for your furry pals. Bulk meal preparation is an excellent way to save time and ensure your pets are getting a well-balanced diet.
By planning ahead and preparing raw meals in bulk, you can streamline the feeding process and provide your pets with consistent nutrition. To begin, gather all the necessary ingredients and tools for your recipes. Make sure to have a variety of proteins, such as chicken, beef, and fish, along with fruits, vegetables, and supplements.
Next, determine the appropriate portion sizes for your pets based on their weight, age, and activity level. Once you have everything ready, start by portioning out the ingredients for each meal. Use a scale or measuring cups to ensure accuracy. Then, combine the ingredients in large batches, making sure to mix them thoroughly.
Divide the bulk meals into individual containers or freezer bags, labeling them with the date and contents. Properly storing the prepared meals is crucial to maintain freshness and prevent contamination. Keep the containers in the refrigerator for up to three days or freeze them for longer-term storage.
When it's time to feed your pets, simply thaw the meals in the refrigerator overnight or warm them slightly before serving. By utilizing bulk meal preparation and meal planning techniques, you can take the stress out of feeding raw food to your pets. It allows you to provide them with nutritious meals while saving time and effort in the long run.
So, roll up your sleeves and get ready to embark on this exciting and beneficial journey for your furry friends.
Using Freezing Techniques to Preserve Freshness
Don't worry about your furry friends going hungry or their meals spoiling because freezing techniques will preserve the freshness of their nutrient-packed meals for an extended period of time. Freezing is an effective method for extending the shelf life of raw pet food while maintaining its nutritional value.
By freezing the meals, you can ensure that your pets are getting the same level of nutrients as they would from fresh food.
When using freezing techniques to preserve the freshness of raw pet food, it's important to follow a few guidelines. First, make sure to portion the meals appropriately before freezing them. This'll make it easier to thaw and serve the meals when needed.
Secondly, use high-quality freezer-safe containers or freezer bags to prevent freezer burn and maintain the taste and texture of the food.
Lastly, label each container with the date of freezing to keep track of the freshness of each meal.
To thaw the frozen meals, simply transfer them from the freezer to the refrigerator and allow them to thaw slowly overnight. Avoid thawing the food at room temperature, as this can promote bacterial growth. Once thawed, the meals can be served to your pets, providing them with a delicious and nutritious meal.
Freezing techniques are a reliable way to preserve the freshness of raw pet food. By following the proper freezing and thawing methods, you can ensure that your pets are receiving the same high-quality meals even when served ahead of time.
Thawing and Serving Raw Meals Safely
Properly thawing and serving frozen meals is crucial to ensure the safety and quality of the nutrient-rich meals for your beloved companions. When it comes to thawing techniques, there are a few important things to keep in mind.
Firstly, it's best to thaw raw pet food in the refrigerator. This slow thawing process allows the food to defrost evenly while minimizing the risk of bacterial growth. Simply place the frozen meal in a covered container and let it thaw for 24-48 hours.
Alternatively, if you need to thaw the food quickly, you can use the cold water method. Place the frozen meal in a sealed plastic bag and submerge it in cold tap water. Change the water every 30 minutes until the food is thawed. However, be cautious not to use warm water, as it can encourage the growth of bacteria.
Now that you've properly thawed the raw food, portion control is key. It's recommended to divide the thawed meal into individual serving sizes to avoid waste and ensure proper nutrition. Use a scale or measuring cup to accurately portion the food according to your pet's dietary needs.
By following these thawing techniques and practicing portion control, you can ensure that your pets receive safe and wholesome meals.
Monitoring Your Pet's Health and Nutritional Needs
Monitoring your pet's health and nutritional needs is crucial for their overall well-being, and did you know that approximately 56% of pets in the United States are overweight or obese? As a responsible pet owner, it's important to keep a close eye on your furry friend's weight and make necessary adjustments to their portion sizes.
Regularly monitoring your pet's weight is essential in ensuring they maintain a healthy body condition. Keep a record of their weight on a weekly basis and consult with your veterinarian if you notice any significant changes. By tracking their weight, you can identify any potential issues early on and take appropriate action.
Adjusting portion sizes is another important aspect of monitoring your pet's health. As they age or their activity level changes, their nutritional needs may vary. It's crucial to adapt their meal sizes accordingly. Overfeeding can lead to weight gain and obesity, while underfeeding can result in malnutrition and other health problems. Consult with your veterinarian to determine the appropriate portion sizes for your pet based on their age, breed, activity level, and overall health.
Remember, maintaining a healthy weight is key to your pet's longevity and well-being. By monitoring their weight and adjusting portion sizes as needed, you can ensure they lead a healthy and happy life.
Introducing Raw Food to Picky Eaters
If your finicky furball turns up their nose at traditional meals, introducing a raw food diet might be the solution. Transitioning your picky eater to raw food can be a challenge, but with patience and the right approach, you can successfully introduce this nutritious diet.
Here are three tips to help you overcome resistance and make the switch:
Gradual Transition: Start by mixing a small amount of raw food with your pet's current diet. Over time, gradually increase the proportion of raw food while decreasing the old food. This slow transition allows your pet to acclimate to the new taste and texture without causing digestive upset.

Variety is Key: Pets, like humans, can get bored with the same food every day. Offer a variety of raw meats, including chicken, beef, and fish, to entice your pet's taste buds. You can also add fruits and vegetables for added nutrients and flavor.

Patience and Persistence: Introducing raw food to a fussy eater may take time and perseverance. Don't give up if your pet initially rejects the raw diet. Offer the food consistently, and try different preparation methods to find what your pet prefers. Eventually, they'll likely come around and enjoy the benefits of a raw food diet.
By following these tips and being patient with your pet, you can successfully introduce raw food to even the pickiest eaters. Remember to consult with your veterinarian for guidance and to ensure your pet's nutritional needs are being met.
Addressing Common Concerns and Myths about Raw Feeding
Now that you've successfully introduced raw food to your picky eater, it's important to address common concerns and debunk any misconceptions about raw feeding.
Many pet owners worry that feeding raw food can be unsafe due to bacteria or parasites. However, it's important to note that raw meat for pets is handled and stored differently than human-grade meat. Proper hygiene practices, such as washing hands and disinfecting surfaces, can greatly reduce the risk of contamination.
Another myth surrounding raw feeding is the belief that it's difficult to transition from kibble to raw food. While it may take some time for your pet to adjust to the new diet, there are several strategies you can employ to ease the transition. Gradually mixing small amounts of raw food with their kibble can help them get accustomed to the new texture and taste. Additionally, adding some warm water or bone broth to the mixture can make it more appealing.
It's important to note that every pet is different, and their transition may vary. Patience and consistency are key during this process.
By addressing these common concerns and debunking misconceptions, you can feel confident in your decision to feed raw food to your pet and provide them with a nutritious and balanced diet.
Consulting with a Veterinarian for Expert Guidance
When it comes to ensuring the best health for your furry companion, it's crucial to consult with a veterinarian for their expert guidance and advice. Veterinarians play a key role in providing recommendations on feeding raw food to pets and can help address any concerns or myths surrounding this practice. They have the knowledge and experience to guide you in making the right choices for your pet's nutrition.
Consulting with a veterinarian allows you to receive personalized recommendations tailored to your pet's specific needs. They can assess your pet's overall health, consider any underlying conditions, and determine if a raw food diet is appropriate. Additionally, they can provide guidance on the proper preparation, handling, and storage of raw food to minimize the risk of foodborne illnesses.
It's important to note that while raw feeding can have potential benefits, there are also potential risks involved. A veterinarian can help you understand these risks and provide strategies to mitigate them. They can educate you on proper food handling practices, the importance of balanced nutrition, and the potential for nutritional deficiencies or imbalances.
By consulting with a veterinarian, you can make informed decisions about feeding raw food to your pet and ensure their overall health and well-being. Their expert guidance and recommendations are invaluable in navigating the complex world of raw feeding.
Frequently Asked Questions
How often should I feed my pet raw food?
You should feed your pet raw food on a regular basis to ensure their nutritional needs are met. The feeding frequency depends on factors such as the age, weight, and activity level of your pet.
As part of the transitioning process, start by introducing small amounts of raw food and gradually increase the portion size over time. This allows your pet's digestive system to adjust to the new diet.
It's important to consult with a veterinarian to determine the appropriate feeding frequency for your specific pet.
Can I mix raw food with commercial pet food?
Yes, you can mix raw food with commercial pet food, such as dry kibble. Mixing the two can provide a balanced diet for your pet, combining the benefits of both.
Raw food offers essential nutrients and enzymes that may be lacking in commercial pet food. It can also promote healthier skin, coat, and digestion. However, it's important to consult with your veterinarian to ensure your pet receives proper nutrition and to avoid any potential health risks.
Are there any risks to feeding my pet raw food?
Feeding your pet raw food can have numerous benefits. It provides essential nutrients, promotes healthier skin and coat, and improves digestion. However, it's crucial to handle and store raw pet food properly to minimize the risk of bacterial contamination.
Raw food should be kept frozen until ready to serve, and any leftovers should be refrigerated or discarded. Additionally, make sure to clean all utensils and surfaces thoroughly after handling raw pet food to prevent cross-contamination.
What are some common signs that my pet is not tolerating raw food well?
Recognizing signs of raw food intolerance in pets is crucial for their well-being. Look out for symptoms such as diarrhea, vomiting, excessive gas, or a lack of appetite. If your pet exhibits these signs, it may be struggling to tolerate the raw food diet.
To transition your pet to a raw food diet, start by introducing small amounts of raw food mixed with their regular diet. Gradually increase the portion of raw food over a few weeks until they're fully transitioned.
Can I feed my pet raw food if they have health conditions or allergies?
Raw food can worsen health conditions in pets and trigger allergies. It's important to consult with your veterinarian before feeding raw food to a pet with health conditions or allergies. Some health conditions, such as pancreatitis or compromised immune systems, may make it unsafe for pets to consume raw food. Similarly, pets with allergies may have adverse reactions to specific ingredients found in raw food. Your veterinarian can provide guidance on appropriate dietary options for your pet's specific needs.
Conclusion
Congratulations on taking the initiative to explore the world of raw feeding for your furry companion! By understanding the benefits, choosing the right ingredients, and properly storing and preparing raw meals, you're ensuring a nourishing diet for your pet.
Remember to monitor their health and nutritional needs, and don't be discouraged if they're initially hesitant. With patience and the guidance of a veterinarian, you can address any concerns or myths surrounding raw feeding.
Keep up the great work in providing the best nutrition for your beloved pet!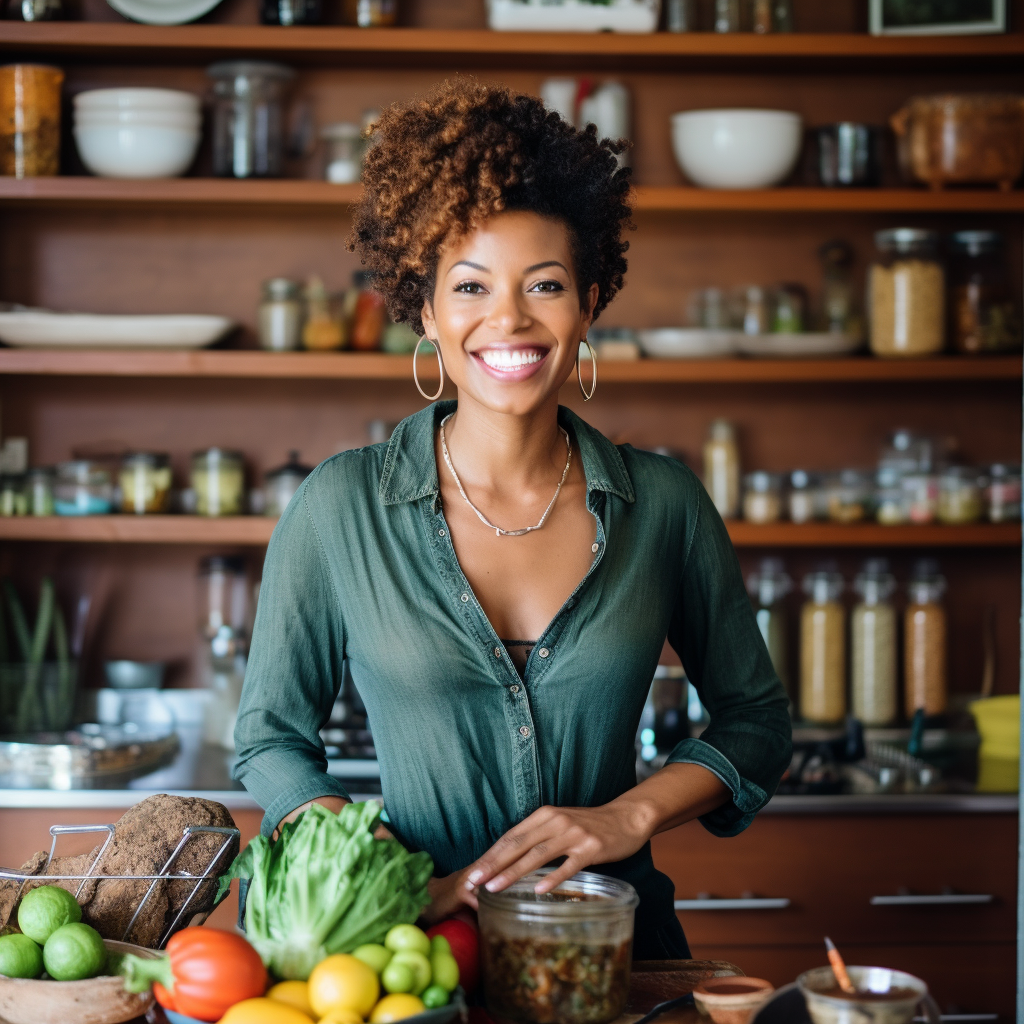 Lorraine, a talented writer for rachaelsrawfood.com, brings a unique blend of creativity and expertise to the platform. With her passion for writing and deep knowledge of raw food, she plays a crucial role in inspiring and educating readers about the joys and benefits of a raw food lifestyle.
Lorraine's creativity shines through in her recipe development. She enjoys experimenting with unique flavor combinations and innovative cooking techniques, pushing the boundaries of what can be achieved with raw ingredients. Her recipes not only showcase the incredible taste and variety of raw food but also demonstrate that a raw food diet can be exciting, diverse, and satisfying.
In addition to her writing contributions, Lorraine actively seeks out new trends, research, and developments in the field of raw food. She attends workshops, conferences, and culinary events, constantly expanding her knowledge and staying up to date with the latest discoveries. This commitment to continuous learning ensures that her writing remains current, reliable, and relevant to the ever-evolving landscape of raw food.
Lorraine's genuine enthusiasm for raw food is contagious, and she strives to connect with readers personally. She understands that embracing a raw food lifestyle can be a journey, and she uses her writing to provide guidance, support, and encouragement to individuals at all stages of their journeys. Her empathetic approach and storytelling make her a trusted and relatable voice in the raw food community.