Being a pet nutritionist, I understand how important it is to feed your pup the right foods. If you're considering adding raw food into your pitbull's diet, then you've come to the right place!
In this article, I'll discuss what types of raw food are best for pitbulls and why they make an excellent addition to their diet.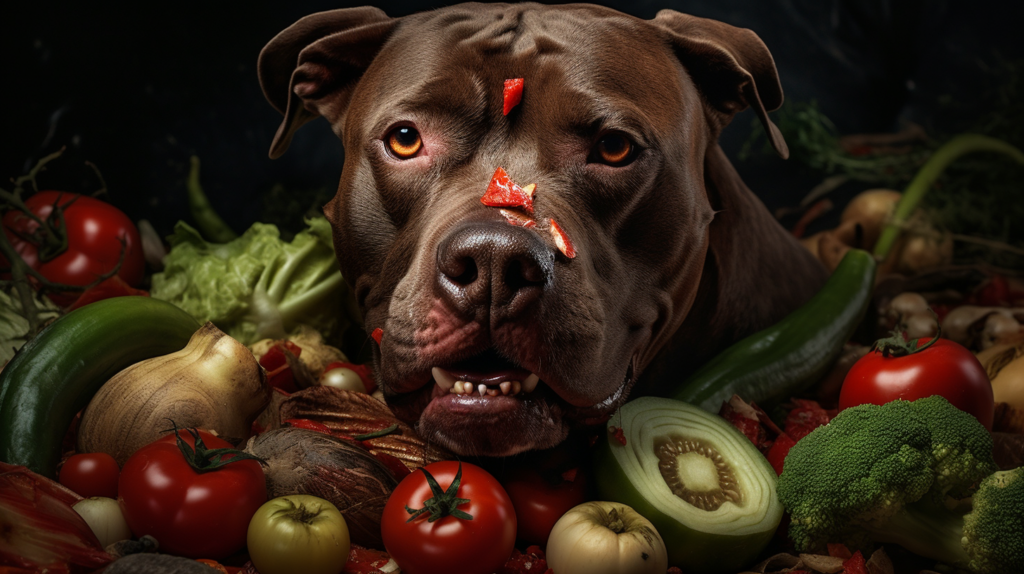 Raw diets can provide all the nutrients that pitbulls need in order to stay healthy and active. Not only do these diets contain high-quality protein sources, but they also have lots of vitamins and minerals that support overall health. Plus, since this type of diet has not been cooked or processed, there's no risk of added preservatives or additives which can be harmful to pets.
So let's dive in and explore what kinds of raw food are ideal for your beloved pup!
Benefits Of Raw Food Diets
It's no secret that raw food diets can be incredibly beneficial for your pup. After all, they provide them with the nutrition they need to live a healthy and happy life. While raw feeding does come with its pros and cons, understanding both sides will help you make an informed decision when it comes to deciding what kind of diet is best for your pitbull.
On one hand, there are plenty of advantages to opting for a raw food diet over pre-packaged dog foods. Firstly, these meals offer higher quality proteins and fats than most commercial kibble formulas on the market today. Plus, since you're in control of exact ingredients used in each meal, you can ensure that every dish contains only fresh and wholesome ingredients – leaving out any potentially harmful fillers or additives like artificial colors or flavors.
Furthermore, since dogs evolved eating primarily meat-based diets in the wild, this type of cuisine allows them to get back to their ancestral roots while still providing better digestion and nutrient absorption than other alternatives available.
That being said, just like anything else related to pet nutrition there are some potential drawbacks associated with raw feeding as well. For starters, preparing homemade meals requires extra time and effort on your part – which may not always fit into your schedule particularly if you have a busy lifestyle. Additionally, without proper knowledge about canine nutrition you could run the risk of creating incorrect ratios of macronutrients leading to health issues later down the road. Lastly, because bacteria from uncooked meats carries certain risks such as salmonella infection – making sure that everything is handled properly is crucial for keeping your pup safe from harm.
Now that we've gone through different aspects of choosing a raw food diet for your pitbull it's time to move onto selecting quality protein sources…
Choosing Quality Protein Sources
When it comes to feeding your pitbull, a raw diet is one of the best ways to provide balanced nutrition.
It's important that you choose quality protein sources such as muscle meat, organs and bones. These proteins should be unprocessed or minimally-processed so that they are free from artificial ingredients. Additionally, these proteins should come from animals raised humanely using sustainable farming practices.
It can also be beneficial to include nutrient-dense foods like fruits and vegetables in your pet's diet. And while whole grains may not be essential for this type of diet, some people do opt for adding them in moderate amounts since they contain fiber and other nutrients.
Lastly, healthy oils like olive oil can help improve skin and coat health as well as overall wellness.
Now let's focus on raw meat specifically for pitbulls – what types are available?
Raw Meat For Pitbulls
Feeding a raw diet to your pitbull can provide them with essential nutrients that they need for optimal health. Raw diets consist of fresh, uncooked animal proteins like meat, organs and bones which are the most nutritionally dense food sources available. While there is some debate around the safety of feeding a raw diet to dogs, when done properly it can be incredibly beneficial to their overall wellbeing.
Raw Meat for Pitbulls:
Meat from chicken, turkey or beef should make up the majority of your pitbull's meal plan. These proteins contain vitamins A, B3 and iron amongst other essential minerals.

You may also feed organ meats such as liver or heart but do not exceed more than 10% of your dog's daily intake as these foods have higher levels of phosphorus and fat content.

Bones (not cooked) offer great nutrition too – especially calcium! They help keep teeth clean and aid in digestion – just ensure you don't give your pup any small bones that could become lodged in their throat or intestines if swallowed whole.
Giving your pitbull healthy protein sources is key for providing all the necessary components for a complete diet. Be sure to feed only fresh ingredients so you know what goes into their meals and avoid processed frozen blocks as much as possible. With careful consideration and regular vet checkups, feeding a raw diet can be an effective way to maintain good health for your beloved pet!
Raw Eggs For Pitbulls
As a pet nutritionist, I'm often asked what raw food can be safely fed to pitbulls. One great option is eggs! Eggs are an excellent source of protein and essential amino acids that help promote healthy muscles and bones in your pup.
| EGG BENEFITS | PORTION SIZING |
| --- | --- |
| Great for eyesight | 2-3 per week |
| High in Vitamins | 1 egg max per serving |
| Promotes heart health | No more than 50g/day |
| Full of antioxidants |   |
Raw eggs offer many nutritional benefits for your pup. They can aid with vision due to the high levels of Vitamin A, as well as contain important B vitamins which support metabolic functions and helps reduce inflammation in their body. Eating eggs also promotes good cardiovascular health by boosting HDL (good) cholesterol while lowering LDL (bad) cholesterol.
It's important to follow portion sizing guidelines when feeding your dog raw eggs – no more than two or three times a week and no more than one egg at a time. In addition, don't exceed 50 grams of egg per day total; this will ensure they get all the goodness without overdoing it on fat content or calories!
Now that we've covered the wonderful benefits of offering raw eggs to your pup, let's move onto discussing another popular item – vegetables!
Raw Vegetables For Pitbulls
I'm sure you're aware of the numerous benefits of feeding your pitbull raw vegetables.
Not only are they high in vitamins and minerals, but they also contain a good amount of fiber and other essential nutrients.
Plus, raw vegetables can be a great way to keep your pup's teeth and gums healthy.
It's important to be aware of the nutritional content of the raw vegetables you're feeding your pitbull, however, as not all vegetables are created equal.
Raw Vegetable Benefits
If you are looking for nutritious raw food treats to give your pitbull, then look no further than fresh vegetables! Not only do they provide essential vitamins and minerals, but the natural fiber found in vegetables can help keep your pup's digestive system humming along. Plus, there are so many ways to prepare them that it makes feeding time fun!
Raw carrots, celery, cucumbers and green beans are all great options when feeding your pittie some healthy veggies. These crunchy snacks will not only satisfy their cravings for something tasty, but also make sure they get the nutrients needed for a strong immune system and beautiful coat of fur.
When preparing these treats, be sure to cut them into small pieces as larger chunks could pose a choking hazard. You can also lightly steam or sauté them; this cooking method helps preserve vital vitamins and minerals while giving the veggie an extra bit of flavor.
No matter what type of vegetable you decide on for your pup, always ensure that it is washed before serving- just like with human food! This simple step ensures any dirt or bacteria is removed from the surface before being served up as a snack.
With some careful preparation and thoughtful consideration about which types of produce suit your pet best, providing delicious raw treats made out of veggies doesn't have to be difficult at all – making mealtime enjoyable for both you and your pooch!
Nutritional Content Of Raw Vegetables
Not only are raw vegetables a tasty treat for your furry friend, but they also have a multitude of nutritional benefits that make them even more appealing. From providing essential vitamins and minerals to aiding in dental health, these crunchy snacks can help keep your pup healthy and happy.
Plus, with some careful preparation and safe handling, you don't need to worry about any potential risks associated with feeding your pitbull raw produce.
Raw carrots, celery, cucumbers and green beans all contain high levels of important nutrients like vitamin A, C & K; as well as dietary fiber which is great for the digestive system. By adding these veggies into their daily diet- not only will it provide a delicious snack – but it'll improve their overall nutrition too!
Not to mention, chewing on tougher foods like carrots or celery can actually help reduce plaque on teeth while scraping away food particles; this helps promote healthy gums and strong teeth!
Overall, when done correctly there are many advantages to offering your pittie fresh fruits and veggies as treats. Just remember to always wash all produce before serving up snacks so no dirt or bacteria gets passed along during mealtime.
With an array of nutritious options at hand, you should have no problem finding something that both you and your pup will love!
Raw Fruits For Pitbulls
Transitioning from raw vegetables to the health benefits of fruit for pitbulls, it's important to consider the safety and nutritional content that comes along with this tasty treat. As a pet nutritionist, I can assure you there are plenty of advantages when feeding your pup fruits!
When considering fruit safety, remember not all products are created equal. Some may be too sweet or acidic for sensitive stomachs which could lead to an upset tummy in your pup. To avoid any negative reactions, look out for common allergens like citrus fruits such as lemons, limes, oranges and grapefruits. Also watch out for pits like those found in avocados, cherries and peaches. For extra precaution peel away any skin before offering them up as part of a meal.
As far as health benefits go – the vitamins and minerals contained within many types of fruit offer huge rewards for your pup's physical well being. Not only do they promote healthy digestion but also provide much needed antioxidants necessary for strong bones and teeth growth. Furthermore, some studies have even suggested that certain kinds of fruit contain properties that can improve their mental clarity by reducing inflammation in the brain – something we're sure every pup parent would love!
Now let's move onto raw fish for pitbulls…
Raw Fish For Pitbulls
Feeding your pitbull raw fish can be a great way to supplement their diet. Not only is it packed with protein, but also omega-3 fatty acids which are essential for overall health and wellness. It's important that you take the proper precautions when feeding them raw fish though; safety should always be your number one priority.
Here are some things to keep in mind:
Make sure that any fish you feed your pup is properly cleaned, gutted, and de-boned before giving it to them. This will help reduce the risk of bacteria or parasites entering their system.
Avoid feeding your pet uncooked freshwater species as they often contain more toxins than saltwater varieties.
If your dog has allergies, make sure to consult your vet before introducing raw fish into their diet. Certain types of seafood may trigger an allergic reaction in some dogs so it's best to err on the side of caution.
You can also opt for cooked fish instead if you know what type they're allergic too!
The key thing is making sure that whatever type of fish you choose is safe for consumption by both humans and animals alike – this will ensure optimal nutrition without sacrificing flavor or quality. With these tips in mind, let's explore how we can use raw dairy products to give our canine companions even more delicious options for mealtime!
Raw Dairy Products For Pitbulls
Raw dairy products can be a nutritious addition to your Pitbull's diet. Studies have shown that raw dairy, such as cheese and yogurt, are excellent sources of calcium and protein for dogs. In fact, according to the American Kennel Club (AKC), some breeds may even benefit from daily consumption of low-fat raw cheeses like cheddar or cottage cheese!
When selecting raw dairy products for your pup, it is important to select options with no fillers or preservatives added. Look for natural ingredients on the label such as whole milk, cream, bacteria cultures, annatto extract (for coloring) and/or salt. Low-fat varieties should never contain corn syrup solids or modified food starch. Additionally, when introducing new foods into your pet's diet always start slowly by offering small amounts first before increasing portions over time.
In terms of health benefits associated with consuming raw dairy products like cheese and yogurt, these ingredients provide an array of vitamins including A & D which support proper eye development in puppies and helps boost their immune system so they stay healthy longer.
Furthermore, because both contain probiotics they aid in digestion making them easier to digest than other proteins like meat and fish. With all these great benefits there is no doubt that adding some raw dairy to your puppy's meals will add plenty of nutrition without compromising taste!
Transitioning now into discussing what kind of raw nuts and seeds you can offer up to your pooch…
Raw Nuts And Seeds For Pitbulls
I'm a pet nutritionist, and I'm here to talk to you about the benefits of feeding your pitbull raw nuts and seeds.
These can be a great addition to your pup's diet, providing essential fatty acids, vitamins, and minerals.
The best types of raw nuts and seeds to feed your pitbull are walnuts, almonds, pumpkin seeds, chia seeds, and sunflower seeds.
When feeding your pup raw nuts and seeds, it's important to remember to remove any shells or hulls, as these can be a choking hazard.
You should also be sure to feed your pup in moderation, as too much can lead to digestive upset.
Finally, make sure to always check with your veterinarian before making any dietary changes.
Benefits Of Raw Nuts And Seeds
When it comes to raw food for our beloved pitbulls, nuts and seeds are a great option! They provide essential nutrients that help to keep your pup healthy, such as protein, fiber, vitamins, minerals, and fatty acids. Not only do they bring nutrition to the table but also offer other benefits like dental health and fresh breath.
As a pet nutritionist, I can't recommend enough how beneficial these little powerhouses of flavor can be for your pup.
To ensure your dog gets the most out of their snacks, proper storage is key. The best way to store them is in a cool dry place away from direct sunlight or heat sources. If you're looking to purchase pre-packaged items make sure they still have all their original packaging intact so that the oils found in them remain sealed away from oxygen which will cause them to go rancid more quickly.
For optimal dental health, crunchy foods like nuts and seeds act almost like natural toothbrushes on your pup's teeth when eaten regularly helping remove plaque build up while freshening breath at the same time!
With these tips in mind you'll find that adding raw nut and seed snacks into your pitties diet becomes both an enjoyable experience for you both!
Types Of Raw Nuts And Seeds
When it comes to raw nuts and seeds for our beloved pitbulls, there are many options available! The most common types of nut snacks include almonds, walnuts, cashews, macadamia nuts and more.
As a pet nutritionist, I recommend soaking the nuts overnight before feeding them to help make them easier for your pup's digestion.
Seeds such as chia and flaxseeds offer beneficial fiber and omega-3 fatty acids that can improve your dog's coat quality while also helping with joint health.
For an even bigger nutritional punch you can sprout these seeds by placing in water until they begin to germinate which results in increased vitamins and minerals.
In addition to providing essential nutrients these snacks bring flavor and texture variety into mealtime making it much more enjoyable for everyone involved!
Allowing your pup access to some healthy treats will give them something special to look forward too every day!
Feeding Guidelines For Raw Nuts And Seeds
When it comes to feeding our beloved pitbulls raw nuts and seeds, there are some important safety considerations that we must take into account. We should always make sure the snacks have been properly sourced and stored in order to avoid any potential contamination or spoilage.
Additionally, since these types of treats can be difficult for a pup's digestive system, it is best to feed them in moderation as part of a balanced diet. As an experienced pet nutritionist I recommend monitoring your pup closely when introducing any new snack and providing only small portions at first so they don't overindulge.
If you notice any signs of digestive issues such as vomiting or diarrhea then discontinue use immediately until further evaluation by your vet. Overall, with proper care and caution raw nuts and seeds offer plenty of nutritional value for our canine companions!
From added flavor variety to essential vitamins and minerals, these tasty snacks provide much more than just entertainment during mealtime – they help fuel their bodies too!
Raw Grains For Pitbulls
As a pet nutritionist, I always recommend grain alternatives to feed your pitbull. Not only are they healthier and more nutrient-rich than traditional grains, but also provide the dog with beneficial vitamins and minerals that cannot be found in regular kibble or canned food.
When it comes to raw grains for pitbulls, some of my top picks include: quinoa, millet, amaranth, buckwheat, oats, wild rice and chia seeds. Each one of these provides essential nutrients that help prevent nutrient deficiencies and support overall health. Additionally, these items can easily be ground up into powder form so you can sprinkle them on their meals for an extra boost of goodness!
In addition to those mentioned above, there are plenty of other options such as barley flakes or pumpkin seed meal which you may want to consider when feeding your pup a balanced diet. All of these choices should be taken into account prior to making any decisions regarding what type of raw food is best for your four-legged friend.
With careful consideration given to all available options, you will have no problem finding the perfect choice for providing nutritious meals for your beloved pitbull!
Transitioning from traditional store-bought foods to fresh raw organ meats can feel daunting at first – but don't worry; by taking things slow and following our guidelines you can ensure that your pup gets all the necessary nutrients while remaining safe and healthy throughout the process.
Raw Organ Meats For Pitbulls
As a pet nutritionist, I highly recommend raw organ meats as part of a pitbull's diet. Organ meats are rich in nutrients and minerals that can benefit your pup's health immensely. It is important to be aware of food safety when it comes to feeding raw organs because they may contain bacteria or parasites that could make your dog sick. Be sure to source only high-quality, fresh organ meat from reputable suppliers for optimal health benefits for your pup!
Organ meats such as liver, heart, kidney, pancreas and spleen should all be included in a balanced diet plan for pitbulls. They provide an excellent source of essential amino acids, fatty acids and vitamins and minerals like iron, zinc and B vitamins.
Feeding your pup these types of organ meat will help keep their body functioning properly by providing the necessary fuel for healthy growth and development. When feeding raw organ meats to your pitbull, portion size is key – too much can lead to gastrointestinal upset.
A good rule of thumb is one ounce per 10 pounds of body weight per day split over multiple meals throughout the week. To ensure maximum nutrient absorption, mix the organ meat with other proteins sources like fish or eggs and feed them together at each mealtime.
With the right combination of protein sources in place, you can rest assured knowing you're giving your pup what he needs nutritionally speaking – now on to exploring how raw bone meal can add even more value to his diet…
Raw Bone Meal For Pitbulls
Raw bone meal can be a great part of your pitbull's diet. It is an excellent source of calcium, phosphorus and other minerals that are important for their overall health.
In addition to the nutrition benefits, it is also beneficial in helping them maintain healthy teeth and gums as well as aiding with digestion.
When you feed raw bones to your puppy, make sure they are properly stored in the refrigerator or freezer until used. If preparing homemade meals for your pup, make sure that raw bones are included in the recipe – these should always be cooked before serving.
When feeding raw bones to your pup, it is essential to monitor their eating habits. Never give them whole large bones such as beef shank because they could choke on them. Instead opt for smaller pieces such as chicken necks or wings so they won't get stuck in their throat while swallowing.
Additionally, avoid giving cooked bones since these can splinter easily and cause internal damage if swallowed by mistake.
Including raw bone meal into your pitbulls' daily routine will ensure that all of its nutritional needs are met without compromising their safety or wellbeing. Now let's take a look at how supplements can further enhance this type of diet!
Supplements For Raw Diets
There are some key supplements that you should add to your pitbull's raw diet. Adding a variety of these can help ensure that they get all of the vitamins and minerals their bodies need.
Here are four essential supplements for any raw diet:
Probiotics – These beneficial bacteria work in the stomach to break down food and keep bad bacteria at bay. They also provide important vitamins and minerals, such as vitamin K2, which is necessary for strong bones and teeth.

Omega-3 fatty acids – Like humans, dogs benefit from healthy fats like omega-3s found in fish oil or flaxseed oil capsules. This helps support joint health, as well as overall skin and coat condition.

Vitamins A, D & E – Vitamin A supports a healthy immune system while vitamins D and E aid with proper digestion of proteins and other nutrients in the gut. You may want to consider adding a multivitamin supplement to make sure your pup gets enough of each one daily.
It's also important to practice good food safety when feeding your dog a raw diet by following best practices for freezing techniques, storage safety, handling raw meat safely etc., so you don't put them at risk for illness due to contamination or spoilage. Taking steps like this will help protect both you and your pup from any potential harm associated with consuming uncooked meats or foods containing raw ingredients.
To transition your pup into eating a raw diet safely, consult with an animal nutritionist who is experienced in pet nutrition advice before making any major dietary changes.
Transitioning To A Raw Diet
I'm sure you're wondering what the benefits of transitioning to a raw diet for your pitbull are.
Firstly, it can help improve their overall health and energy levels, as well as their coat and skin condition.
When selecting the right foods for your pup, it's important to pick options that are high in protein and low in carbohydrates.
Cost-wise, a raw diet can be more expensive than traditional kibble.
However, you can help make it more affordable by buying in bulk and researching store specials.
Lastly, it's important to create a feeding schedule that works for both you and your pup, and make sure you store and prepare your raw food correctly.
Benefits Of A Raw Diet
As a pet nutritionist, I'm always looking for ways to ensure animals are receiving the best nutrition possible. Transitioning your Pitbull to a raw diet is an excellent way to do just that! Not only does it provide many benefits, but it can also be affordable and safe with the right precautions in place.
To start out, let's discuss the potential cost of transitioning your pup to a raw diet. Many people assume that this type of diet will be more expensive than traditional kibble; however, when done correctly, it can actually be quite affordable. Buying in bulk from reputable sources or even making food at home both help keep costs down while still providing essential nutrients.
When it comes to safety, there are certain guidelines you should follow when feeding your pet a raw diet. It's important to research which foods are safe for dogs and consider any allergies they may have before introducing new ingredients into their meals.
Additionally, make sure all meat is properly handled and stored according to health regulations – as well as cleaning up after every mealtime – so as not to contaminate surfaces or other pets/people living in your home. Taking these simple steps will go a long way towards ensuring your Pitbull stays healthy and strong on their new diet plan!
Selecting The Right Foods
Now that we've discussed the potential cost and safety of transitioning your Pitbull to a raw diet, let's talk about selecting the right foods.
With so many options available, it can be overwhelming figuring out what makes a good meal for your pup! Fortunately, there are some simple guidelines you can follow.
When choosing meats for your pet, try to opt for leaner cuts with minimal fat content – these provide essential nutrients without an excess of calories. Similarly, look into freezing techniques such as flash-freezing or vacuum sealing which help preserve freshness while still providing plenty of nutrition.
Additionally, carbohydrates like vegetables and fruits should make up no more than 10% of total calorie intake; however, they do add important vitamins and minerals to keep your dog healthy.
Taking all these factors into consideration will help ensure that each meal is well balanced and full of beneficial nutrients.
Of course, every pet has different needs when it comes to feeding time; therefore, consulting with a veterinarian or certified animal nutritionist may be necessary if you're unsure of where to start. They'll be able to provide expert advice tailored specifically towards what's best for your furry friend!
On top of that, doing research online regarding canine diets can also give you additional insight on how to ensure optimal health through proper nutrition.
Ensuring Nutritional Balance
As a pet nutritionist, I'm always asked about how to ensure that their pitbull is getting the proper nutrients.
One thing I recommend for owners of this breed of dog is preparing meals at home and incorporating raw alternatives into their diet.
At-home preparation allows you to control what your pup eats, which can help prevent nutritional deficiencies or imbalance in their diets. With fresh ingredients such as lean meats, fruits and vegetables, it's easy to make balanced meals with all of the necessary vitamins and minerals they need. Make sure to also include some healthy fats like coconut oil or olive oil in your meal planning.
Raw alternatives are also an excellent option for pitbulls; these can include raw bones, organ meats (such as liver) or muscle meat from animals raised on organic farms without hormones or antibiotics. This helps provide additional essential amino acids that are not found in plant proteins alone, along with beneficial fatty acids like omega 3 and 6. Be sure to buy high quality products from trusted sources when feeding your puppy these types of foods.
No matter what type of food you choose for your pup, just be sure that it meets all the recommended nutritional standards for their breed size and age group so they get everything they need to stay happy and healthy!
Frequently Asked Questions
How Often Should I Feed My Pitbull Raw Food?
As a pet nutritionist, it's important to consider the variety of choices available when feeding your pitbull raw food. Feeding them too much can lead to health issues like obesity and diabetes, while not enough puts them at risk for malnutrition.
A good rule of thumb is to feed your pup twice daily, providing nutritional balance between meals. It's also important to keep in mind their individual dietary needs and adjust meal times accordingly.
For instance, some pitbulls may require more frequent small meals throughout the day rather than two larger meals.
Is It Safe To Feed My Pitbull Raw Food?
Yes, it is safe to feed your pitbull raw food as long as you follow the correct dietary guidelines.
Raw nutrition can have many benefits for a pitbull's diet, such as providing high-quality proteins and fats that are essential for their overall health.
However, ensure that you're familiar with the right proportions of fat, protein, carbohydrates and vitamins in order to provide a balanced meal plan for your dog.
Before making any drastic changes to your pet's diet, make sure to consult with your veterinarian or animal nutritionist first.
Are There Any Potential Risks Associated With A Raw Food Diet?
When it comes to raw food diets for pets, there are potential risks associated with sourcing the ingredients.
A recent study reported by PetMD revealed that nearly two-thirds of pet owners who feed their animals a raw diet sourced at least one ingredient from an unreliable source. This can bring about nutritional deficiencies and even introduce bacteria into your pet's system.
That said, when done right, feeding your pup a raw food diet can have great health benefits – such as improved digestion and coat shine – but only if you're careful in where you source the ingredients.
As a pet nutritionist, I always recommend consulting with your vet before switching over to this type of diet so they can provide guidance on sourcing safe ingredients while also ensuring all nutritional requirements are met.
Are There Any Special Safety Precautions I Should Take When Preparing Raw Food For My Pitbull?
When preparing raw food for your pitbull, it is important to follow certain safety precautions.
First, make sure you are selecting the best quality ingredients and meats for your pup's meals. You should always check labels carefully when purchasing from a store or butcher, as this will help ensure that your dog gets all of the essential nutrients they need in their diet.
Additionally, be sure to practice good food hygiene at home by handling, storing and cooking the food properly. This way you can prevent any risks associated with bacteria or parasites that may be present in raw foods.
Are There Any Other Alternatives To A Raw Food Diet For My Pitbull?
When it comes to feeding your pitbull, there are a few alternatives to the raw food diet.
Homemade diets can be tailored specifically for your pup and include cooked whole proteins along with fresh vegetables and fruits. It is important that you research the nutritional value of ingredients before creating these meals as some foods may not provide adequate nutrition or contain toxic elements.
Alternately, commercial dog food options are available that offer balanced nutrition without having to create recipes yourself. These diets come in both dry and wet varieties and should meet all of your pet's dietary needs while still providing variety.
Conclusion
Feeding your pitbull a raw diet can be very beneficial, but it's important to understand the potential risks associated with this type of feeding plan.
By researching and learning more about the best foods for your pup as well as how to safely prepare them, you can ensure that your pet is receiving all of the nutritional benefits without compromising their health.
It's like walking through a minefield – careful steps must be taken in order to make sure everything goes smoothly.
All in all, if done correctly, a raw food diet can provide your pup with an abundance of energy and nutrients they need to thrive!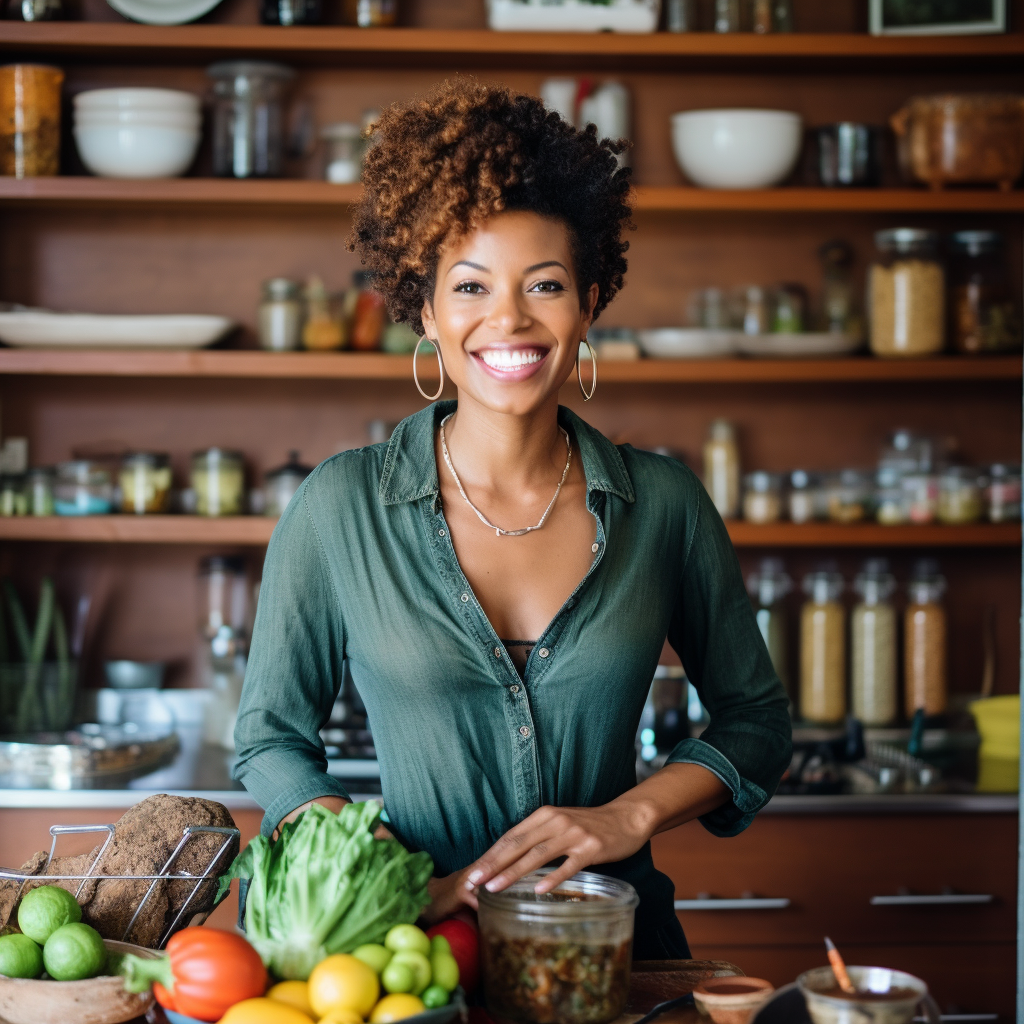 Lorraine, a talented writer for rachaelsrawfood.com, brings a unique blend of creativity and expertise to the platform. With her passion for writing and deep knowledge of raw food, she plays a crucial role in inspiring and educating readers about the joys and benefits of a raw food lifestyle.
Lorraine's creativity shines through in her recipe development. She enjoys experimenting with unique flavor combinations and innovative cooking techniques, pushing the boundaries of what can be achieved with raw ingredients. Her recipes not only showcase the incredible taste and variety of raw food but also demonstrate that a raw food diet can be exciting, diverse, and satisfying.
In addition to her writing contributions, Lorraine actively seeks out new trends, research, and developments in the field of raw food. She attends workshops, conferences, and culinary events, constantly expanding her knowledge and staying up to date with the latest discoveries. This commitment to continuous learning ensures that her writing remains current, reliable, and relevant to the ever-evolving landscape of raw food.
Lorraine's genuine enthusiasm for raw food is contagious, and she strives to connect with readers personally. She understands that embracing a raw food lifestyle can be a journey, and she uses her writing to provide guidance, support, and encouragement to individuals at all stages of their journeys. Her empathetic approach and storytelling make her a trusted and relatable voice in the raw food community.