In the scorching heat of summer, when the sun's rays relentlessly bear down upon us, there is an oasis of refreshment waiting to be discovered.
It is a beverage that embodies the essence of Greek culture, an elixir that awakens the senses and invigorates the weary soul. Like a gentle breeze on a sweltering day, Authentic Greek Freddo Espresso offers respite and rejuvenation.
Imagine a symphony of flavors dancing on your palate, the smooth richness of full-bodied coffee beans harmonizing with the crispness of ice. This chilled concoction, meticulously prepared by shaking a double shot of hot espresso with ice cubes, is a work of art in itself.
Unlike its counterparts, Freddo Espresso transcends the realm of mere coffee beverages, focusing solely on the authentic taste of the beans, unadulterated by added ingredients.
Served sweet, medium, or plain, this Greek delight can be enjoyed in the comfort of your own home, transporting you to the idyllic streets of Greece. Whether you choose to sip it slowly or savor it swiftly, Authentic Greek Freddo Espresso is a true testament to the mastery of coffee-making and a refreshing companion on those sweltering summer days.
Key Takeaways
Freddo espresso is a chilled Greek coffee that is perfect for hot summer days.
It is made by shaking a double shot of hot espresso with ice cubes until cold and foamy.
The focus is on the authentic taste of the beans rather than added ingredients like whipped cream or syrups.
It is best enjoyed within 30 minutes to prevent the foam from collapsing and the drink from becoming diluted.
What is it?
Freddo espresso is a chilled Greek coffee beverage made by shaking a double shot of hot espresso with ice cubes until cold and foamy, providing a refreshing option for hot summer days.
It can be served sweet, medium, or plain, depending on one's preference.
One variation of the drink is the Freddo cappuccino, which adds a layer of cold, frothed milk to the espresso.
Aside from its delightful taste, Freddo espresso also offers health benefits. Coffee itself is known to provide a boost of energy and improve cognitive function. It contains antioxidants that can help fight inflammation and reduce the risk of chronic diseases such as heart disease and type 2 diabetes.
Furthermore, the foam created during the shaking process adds a creamy texture without the need for additional ingredients like whipped cream or syrups, making it a healthier alternative to other coffee beverages.
So, whether you prefer it sweet, medium, or plain, Freddo espresso is a delicious and refreshing way to enjoy the authentic taste of Greek coffee.
Preparation and Ingredients
The preparation of this chilled coffee beverage involves combining a double shot of hot espresso with ice cubes and mixing until a light, fluffy foam is achieved, which typically takes around 30 seconds.
The authentic Freddo espresso focuses on the taste of the beans, without the addition of whipped cream or syrups.
To make this delightful summer drink, the following variations and equipment are commonly used:
Variations:nn1. Freddo Cappuccino: This variation adds a layer of cold, frothed milk to the Freddo espresso, creating a creamy and rich flavor.
Equipment needed:nn1. Drinks Mixer or Cocktail Shaker: These tools are essential for achieving the desired frothy consistency of the Freddo espresso.
Blender (not recommended): Although a blender can be used, it is not recommended as it may crush the ice cubes and dilute the taste.
By following these preparation steps and using the appropriate equipment, you can enjoy a refreshing and authentic Freddo espresso at home, without the need for a cafe.
Serving and Enjoyment
Serving and enjoyment of the chilled coffee beverage involves the proper presentation and consumption of the drink.
When it comes to serving etiquette, the Freddo espresso is typically presented in a tall glass, showcasing its rich, foamy texture and inviting appearance. The glass is often garnished with a reusable or paper straw, adding a touch of elegance to the overall presentation.
As for accompaniments, the Freddo espresso is often enjoyed on its own, allowing the authentic flavors of the beans to shine through. However, some individuals may choose to pair it with a light snack or dessert, such as a traditional Greek pastry or a small plate of fresh fruit.
Regardless of the accompaniments chosen, the key is to savor the drink slowly, allowing the cool, velvety texture and bold flavors to refresh and invigorate the palate.
Frequently Asked Questions
How does Freddo espresso differ from traditional Greek coffee?
Freddo espresso, like a cool breeze on a scorching summer day, offers a refreshing twist on traditional Greek coffee.
While traditional Greek coffee is brewed using specific methods like Turkish coffee or V60, Freddo espresso employs its unique brewing techniques.
It involves shaking a double shot of hot espresso with ice cubes until cold and foamy, resulting in a chilled and revitalizing beverage.
Unlike traditional Greek coffee, which relies on different brewing methods, Freddo espresso aims to capture the authentic taste of the beans without the addition of extra ingredients.
Can Freddo espresso be made with decaffeinated coffee?
Decaffeinated coffee options can be used to make Freddo espresso, providing a caffeine-free alternative for those who prefer or require it.
The benefits of using decaffeinated coffee include the ability to enjoy the refreshing and authentic taste of Freddo espresso without the stimulating effects of caffeine.
Decaffeinated coffee still retains the rich flavor of traditional coffee beans, ensuring that the beverage maintains its distinct character.
Whether it's for personal preference or health reasons, decaffeinated coffee allows individuals to savor the delightful flavors of Freddo espresso while staying caffeine-free.
Is Freddo espresso suitable for people with lactose intolerance?
Freddo espresso can be a suitable option for individuals with lactose intolerance due to its preparation without milk.
While traditional Freddo cappuccino includes frothed milk, there are alternative milk options available for lactose-free Freddo espresso.
Plant-based milks such as almond milk, soy milk, or oat milk can be used as substitutes. These alternatives provide a creamy texture and add a unique flavor profile to the drink.
However, it is important to note that the nutritional benefits of Freddo espresso lie in its authentic taste and the quality of coffee beans rather than in its milk content.
Can Freddo espresso be made with alternative sweeteners, such as stevia or honey?
Using alternative sweeteners like stevia or honey in Freddo espresso can provide a unique twist to this refreshing summer drink. The use of stevia offers a sugar-free option for those watching their calorie intake, while honey adds a natural sweetness. However, there are some considerations to keep in mind.
Stevia may have a slightly different taste compared to traditional sugar, and honey can alter the flavor profile of the coffee. Experimenting with different flavor combinations can lead to exciting results, such as adding a hint of vanilla or cinnamon to enhance the overall experience.
Are there any variations of Freddo espresso that include flavored syrups or toppings?
Variations of freddo espresso can indeed include flavored syrups or toppings.
While the traditional freddo espresso focuses on the authentic taste of the beans without added ingredients, some variations cater to different preferences.
For example, some cafes may offer flavored syrups such as vanilla, caramel, or hazelnut to enhance the taste.
Additionally, toppings like whipped cream or chocolate shavings can be added for an extra indulgence.
The popularity of freddo espresso varies in different countries, with Greece being its place of origin and where it is most commonly enjoyed.
However, it has gained popularity in other countries as well, such as Australia, where it is a popular summer drink.
Conclusion
In conclusion, Authentic Greek Freddo Espresso offers a delightful and refreshing experience during the summer months. Its simple preparation, relying on the authentic taste of the beans rather than added ingredients, ensures a focus on the true essence of coffee.
By using a drinks mixer or cocktail shaker, the integrity of the flavor is maintained, while the addition of cold, frothed milk in a Freddo Cappuccino option provides a creamier alternative. Served within 30 minutes to preserve the foam and flavor, this Greek coffee can be enjoyed at home, providing a taste of Greece without the need for a café.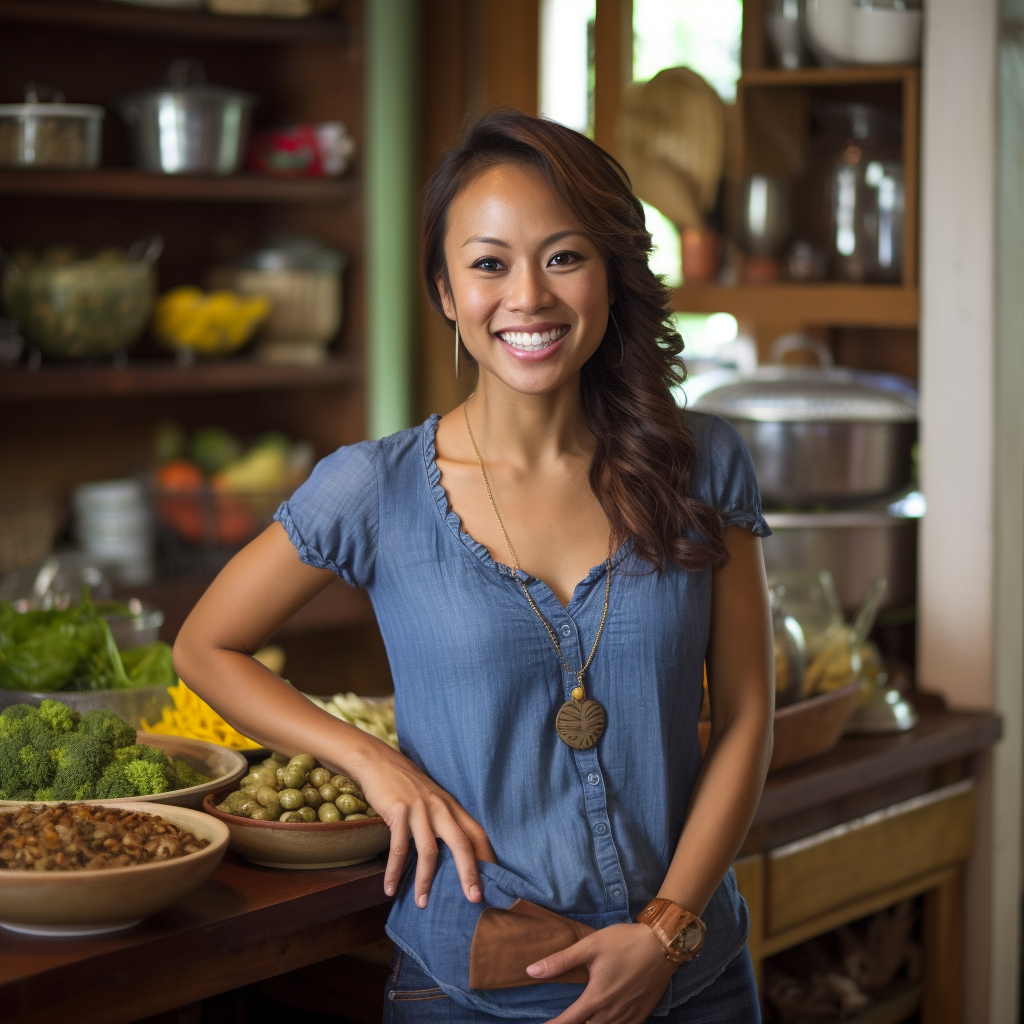 With her ability to convey complex concepts in a clear and accessible manner, Belinda ensures that readers of all backgrounds can grasp the benefits and techniques of raw food. She excels at breaking down scientific information into digestible pieces, allowing readers to understand the impact of raw food on their bodies and encouraging them to make informed choices about their diet.
One of Belinda's notable contributions to rachaelsrawfood.com is her collection of mouthwatering recipes. She delights in experimenting with various combinations of raw ingredients, exploring innovative ways to create delicious and nutritious meals. Belinda's recipes showcase the incredible flavors and textures of raw food and emphasize its versatility, dispelling any misconception that a raw food diet is limited or monotonous.
In addition to her writing responsibilities, Belinda actively engages with the raw food community, attending workshops, seminars, and conferences to expand her knowledge and network. She enjoys connecting with like-minded individuals, exchanging ideas, and staying up to date with the latest trends and advancements in the field of raw food nutrition.