Welcome to the world of raw food cleansing! If you're looking for a way to reset your body and feel energized, then I'm here to tell you that a 2 day cleanse is just what you need.
Raw foods have many benefits, but they can be difficult to incorporate into your lifestyle. That's why I'm going to show you how easy it can be with this two-day raw food cleanse. In no time at all, you'll be feeling more vibrant than ever before.
This nourishing program focuses on eating whole, unprocessed plant based ingredients such as fruits and vegetables in their natural state. Eating these foods will help reduce inflammation and boost energy levels while providing essential vitamins and minerals to support your overall health.
Plus, by following my instructions, you won't have to worry about being hungry or deprived – because with this plan, you'll get plenty of delicious meals throughout the two days!
So let's get started!
Benefits Of A Raw Food Cleanse
I'm a raw food cleanse expert and I've been helping people incorporate cleansing rituals into their lifestyle for many years now. If you're looking to unlock the power of raw nutrition, then a two-day raw food cleanse can be an excellent way to start your journey.
This type of cleanse is designed to help reset your body's natural balance by removing toxins and restoring nutrient levels through alkalizing foods like fresh fruits and vegetables. It also encourages mindful eating habits so that you become more aware of what you are putting into your body on a regular basis.
The benefits don't end there either! A successful two-day raw food cleanse can increase energy levels, reduce cravings, improve digestion, boost immunity, and even aid in weight loss – all without feeling deprived or restricted.
So why not give it a try?
Why Choose A 2-Day Cleanse?
We've all heard the myths. Cleansing is only for 'health nuts' or those with an unhealthy obsession with dieting. But that couldn't be further from the truth!
A 2-day raw food cleanse offers so many benefits – and none of the detox headaches you may have been warned about. It's a great way to kickstart your journey towards healthier habits, without making any drastic changes to your lifestyle. And it doesn't even require much effort on your part – just two days dedicated to nourishing yourself with natural foods. Plus, there are no harsh restrictions – simply enjoy as much fresh fruits and vegetables as you want throughout this short period of time.
The best thing about a 2-day cleanse? You'll begin to see results almost immediately! From increased energy levels and improved digestion, to glowing skin and better sleep quality – these are just some of the amazing effects a short cleanse can bring into your life.
So why not give it a try? Let's move onto preparing for this exciting journey ahead.
Preparing For The Cleanse
Preparing for the cleanse is an important step in your journey towards a healthier lifestyle. Before you start, it's essential to understand some of the basics about raw food cleansing techniques and recipes.
First off, when embarking on a raw food cleanse, make sure that as much of your ingredients are organic and/or locally-sourced if possible. Eating fresh fruits and vegetables, nuts and seeds will be key components of any successful cleanse.
Here's a quick checklist of items you'll need:
Fruits: apples, bananas, oranges etc.
Vegetables: leafy greens like spinach or kale, carrots, celery stalks etc.
Nuts & Seeds: almonds, walnuts, pumpkin seeds or hemp hearts etc.
Sprouted grains & legumes: quinoa sprouts or lentils etc.
Herbs & Spices: basil leaves or cayenne pepper powder etc.
Also, don't forget to stock up on other staples such as nut butters (almond butter), coconut oil and avocado oil which can help add flavor to many dishes while still maintaining the integrity of all natural foods!
With these tips in mind — plus plenty of creativity — you have everything you need to get started with making delicious raw meals that nourish both body and soul!
Now let's move onto shopping for raw foods…
Shopping For Raw Foods
Now that you've got an idea of what to expect during your raw food cleanse, it's time to go shopping.
Stocking up on the right ingredients is key for success when it comes to eating raw. When creating your grocery lists, focus on whole foods and fresh produce like fruits, vegetables, nuts, seeds and sprouts; these will be the staples of your meals throughout the cleanse.
Opt for organic wherever possible as this will help ensure a higher nutrient density in the foods you're consuming. Bulk buying can also save time and money – so don't hesitate to buy larger quantities of things like nuts, seeds and dried fruit if you have space at home or in your freezer for storage.
It's important not to forget about superfoods either! These power-packed additions are great for boosting energy levels and nutrition content alike; some examples include spirulina powder, chia seeds, cacao nibs and maca powder.
Having a few superfoods on hand means they'll always be accessible when you need them most. So why not take advantage of their health benefits while working towards achieving your goals?
Raw food cleanses come with plenty of advantages but before reaping those rewards there's still one more step: preparing all the delicious dishes!
The Benefits Of Eating Raw
I'm a big believer in the benefits of eating raw.
When you incorporate raw food into your diet, you're getting a much higher nutrient profile than cooked food, making it easier for your body to absorb and use the nutrients.
Plus, you don't have to worry about any of the digestive issues that can come with cooked food.
A raw food cleanse can be a great way to reset your digestive system and get the most out of your raw food diet.
Nutrient Profile
Going raw is a great way to get your nutrient profile in check! Not only do you benefit from eating all the freshest ingredients, but it also has an incredibly low environmental impact.
With careful planning and delicious recipes, the benefits of going raw are easy to see. Plus, when you focus on fresh produce like fruits, vegetables, nuts and seeds, you're sure to have excellent nutrition as well.
When you indulge in a raw food cleanse diet plan that includes plenty of variety, you can be assured that you're getting enough vitamins and minerals for optimal health. Raw foods tend to contain more antioxidants than cooked options too!
All these nutrients contribute to better digestion and improved immunity – both key components for lasting health.
Raw diets don't need to feel restrictive either; with so many tasty combinations available at your fingertips, there's no reason why sticking with this lifestyle needs to be dull or boring. Let yourself explore new flavors and textures while nourishing your body – it's easier than ever before!
Digestive Benefits
When it comes to raw food cleansing, one of the biggest benefits is its digestive effects. Eating a diet that's full of fresh produce helps your body naturally detoxify and get rid of any built-up toxins. Plus, you'll be getting plenty of fiber to aid in digestion as well!
With all these cleansing effects, you can feel confident that your system is running smoothly and efficiently. Another great benefit to eating raw foods is the detox strategies they offer. Eating mostly plant-based ingredients gives you an abundance of antioxidants which help clear out free radicals from your body – something cooked options may not provide.
And when combined with regular exercise and hydration, this can lead to improved immunity over time. Whether you're looking for better digestion or just want some extra nutrition in your life, adding more raw foods into your routine could be just what you need.
Incorporating these nutrient-rich dishes into meals throughout the week is sure to leave you feeling energized and nourished – no deprivation here!
How To Make Raw Dishes
Making raw dishes can be a great way to create something delicious and nutritious without having to cook. Using fresh, raw ingredients like fruits and vegetables is key in creating healthy snacks or meals that you can enjoy during your cleanse. You don't need any fancy equipment either – all you really need are some sharp knives for slicing and dicing the raw ingredients into whatever shape or form you want!
Raw food dishes are incredibly versatile; from smoothies, salads, soups and even desserts. There truly are endless possibilities when it comes to preparing your own raw foods at home. Adding herbs, spices, nuts and seeds can add an extra layer of flavor to any dish while increasing its nutritional content as well.
Getting creative with your meals will help keep things interesting during your cleanse so why not try experimenting with different flavors? With the right combination of fresh raw ingredients, there's no limit as to what kind of recipes you can come up with.
Moving on, let's take a look at how we can plan out our day 1 meal plan!
Day 1 Meal Plan
The first day of a raw food cleanse is like taking the plunge into cold water – it can be intimidating at first, but you'll quickly find your groove.
To make sure that this journey is as successful and enjoyable as possible, I recommend being mindful with what you eat throughout the day. Start off by having some delicious raw snacks for breakfast to keep your energy levels up; these should include fruits, nuts, seeds or anything else that feels nutritious and energizing.
During lunch and dinner, aim to eat balanced meals consisting of leafy greens and other vegetables along with healthy fats such as avocados or tahini dressing. Eating mindfully will ensure that you get all the necessary nutrients while still enjoying every bite!
It's also important to stay hydrated during this cleanse so don't forget to drink plenty of fluids throughout the day – fresh juices are particularly great for replenishing electrolytes. Additionally, adding a bit of sea salt in your drinks can help give an extra dose of minerals.
Lastly, remember to take breaks between meals if needed; listening to your body is key when undertaking any type of dietary change so make sure not to overdo it on the raw snacks!
By following these tips on Day 1 of your raw food cleanse, you will be well-equipped for the days ahead. You might even find yourself looking forward to each mealtime instead of dreading them!
Now let's move onto considering how best to structure Day 2…
Day 2 Meal Plan
Today is Day 2 of your raw food cleanse and it's time to learn about some cleansing basics!
Starting off the day with a green smoothie or juice is an ideal way to get your body energized for a healthy, nutritious day ahead. Packed full of vitamins, minerals and enzymes, this simple beverage can help flush out toxins from the system while supplying essential raw nutrition.
After breakfast, you'll want to focus on whole foods low in sugar and that includes plenty of fruits and vegetables. Eating lightly throughout the day will help keep your digestive system working efficiently as it detoxifies itself naturally.
Salads are great options for lunch or dinner because they give you variety without overdoing it – add fresh herbs, nuts & seeds and don't forget to dress them up with olive oil and apple cider vinegar.
As you move through the rest of the day be mindful of how much processed and cooked food you're eating – instead opt for more vegetable-based dishes such as soups or stews made with fresh ingredients like carrots, celery, garlic and onions.
Remember that when done right, a raw food diet can provide all the nutrients needed for optimal health! With these tips in mind let's explore some detoxifying recipes coming up next.
Detoxifying Recipes
One of the main benefits to a raw food cleanse is that it allows us to detoxify our bodies, and there's no better way to do this than with some delicious recipes.
Take Sarah for example, an avid yogi who had been trying out different diets until she decided to give raw food cleansing a try. After just 10 days on the cleanse, Sarah was amazed at how her body felt – energized, full of life and overall healthier.
If you want to get the same results as Sarah did during your own cleanse here are five tips:
Make sure to have plenty of raw alternatives such as nuts and seeds on hand.
When cravings strike reach for healthful snacks like fruit and smoothies.
Incorporate superfoods into meals for added nutrition.
Raw desserts can satisfy any sweet tooth without derailing progress.
Use herbs and spices in dishes instead of salt or sugar for extra flavor.
With all these great options available, getting through a raw food cleanse will be easier than ever before!
And when we're done navigating our own kitchens, it's time to take things outside by exploring eating out during the cleanse…
Eating Out During The Cleanse
Eating out during a raw food cleanse can be tricky, but it doesn't have to derail your goals. It's possible to find delicious and nutritious dining options if you know where to look! Here are three tips for eating out safely while on a raw food cleanse:
| Raw Food Dining Tips | Benefits | Strategies |
| --- | --- | --- |
| Research Restaurants Ahead of Time | Ensure that the restaurant offers raw or plant-based dishes that meet your dietary needs. | Look up menus online before visiting so you can make informed decisions about what to order. |
| Ask Questions at Restaurants | Request ingredient information from staff and ask questions about how dishes are prepared. This will help ensure the dish is fresh and not cooked with unhealthy oils or additives. | Make sure any dressings or sauces offered are free of added sugar, dairy, gluten, etc. Find out which items contain nuts or other allergens as well. |
| Utilize Meal Delivery Services & Grocery Stores | When in doubt, opt for meal delivery services like Thrive Market, Instacart, or Whole Foods that offer pre-made vegetable bowls and salads made with healthy ingredients. You can also purchase produce from local grocery stores to prepare meals yourself at home. | Take advantage of discounts when ordering groceries online and use store loyalty programs whenever available. |
With these strategies in mind you can successfully eat out without compromising your commitment to a raw food cleanse diet for optimal health benefits! With careful consideration you can enjoy balanced meals outside the comfort of your own kitchen – keeping taste buds happy without sacrificing nutrition value along the way! Staying hydrated is an essential part of any cleansing regimen; let's take a closer look at ways we can stay properly hydrated while on a raw food diet…
Tips For Staying Hydrated
Staying hydrated is essential for a successful raw food cleanse, so I recommend drinking plenty of water throughout the day.
Eating fruits and vegetables that contain high amounts of water can also help you stay hydrated while on the cleanse.
Avoid sugary drinks, caffeinated beverages, and alcohol, as they are all dehydrating and can impair your results.
Remember to drink water whenever you feel hungry as sometimes thirst can be mistaken for hunger.
I also suggest adding a few slices of lemon to your water for a refreshing and hydrating drink.
Finally, if you have trouble remembering to drink water, set a reminder on your phone or keep a bottle of water nearby to remind you to stay hydrated throughout the day.
Drinking Water
Staying hydrated is essential for any raw food cleanse, and drinking water should be one of your top priorities.
I always recommend that my clients develop healthy hydration habits by making sure they're getting enough water each day. Water quality matters too – try to choose filtered or bottled water if you can. If not, make sure it's from a safe source like a spring or well.
It's important to know how much water you need based on your body type and activity level. Generally speaking, adults should aim for at least eight 8-ounce glasses per day; more active people may need even more than that! Try to sip throughout the day instead of guzzling down all at once – this will help keep your energy levels up and prevent dehydration.
Finally, adding some fresh fruit or vegetables to your water can give it extra flavor while still keeping things raw and vegan friendly. Citrus fruits like lemons and limes are great choices but there are tons of other options as well! Experiment with different combos until you find something yummy that helps you stay hydrated.
Eating Fruits & Veggies
Once you've got your hydration on lock, it's time to get creative with the fruits and veggies! Eating raw produce is a great way to stay healthy and energized during your cleanse.
Raw snacks like sliced apples or carrots are always an easy option, but there are tons of other fun recipes out there too. Try juicing recipes with fresh ingredients like kale, cucumber, and ginger for a delicious energy boost – just be sure to drink up right away before any important vitamins and minerals disappear.
You can also try blending together different combos of fruits and vegetables for smoothies or fruit salads that will keep you feeling full and satisfied throughout the day.
Avoiding Dehydrating Drinks
It's important to remember that while you're trying to stay hydrated, avoiding dehydrating drinks is also key.
Many of the alternatives out there may seem healthy at first glance – but they can often contain a ton of added sugars and sodium which can be just as bad for your health.
Instead, try swapping in some alternative beverages like coconut water or kombucha for their natural health benefits!
Not only do these drinks provide an extra boost of energy, but they are packed with essential vitamins and minerals that will help keep your body running optimally during your cleanse.
Plus, they taste great too!
So next time you're looking to quench your thirst, reach for one of these refreshing options instead.
Staying Motivated
Staying motivated during a raw food cleanse is an essential part of success. If you're not dedicated and committed to the process, it can be very easy to fall back into old habits or give up altogether. That's why having a clear mindset shift going into your cleanse is so important.
To help with this, focus on the positive changes that will come from committing to the program – improved digestion, increased energy levels, better sleep quality…and more! Additionally, as you become more familiar with eating whole foods and learn new recipes, your focus will naturally improve — allowing for improved concentration in other areas of life too.
Throughout the course of your raw food cleanse journey there are bound to be some cravings along the way; however by maintaining motivation through focusing on all the benefits your body will gain from this experience, managing those cravings becomes much easier.
It may also help to find healthier ways to satisfy those cravings such as snacking on fresh fruits and vegetables instead of processed snacks or sugar-laden treats. By focusing on these mindful swaps rather than avoiding indulgences entirely, you'll be able to stay focused and on track towards achieving your wellness goals without feeling deprived.
Moving forward with this attitude can really make all the difference when it comes time to manage cravings!
Managing Cravings
I understand that cravings can be difficult to manage during a raw food cleanse, but there are ways to help you cope. The first step is to become mindful of your eating habits and the emotional triggers behind them. Ask yourself why you're reaching for certain foods in times of stress or boredom; more often than not, it has nothing to do with hunger.
Here's how you can manage cravings:
Acknowledge when a craving arises without judgement
Take 10 deep breaths before giving in (or just distract yourself)
Drink plenty of water throughout the day
Eat small snacks like nuts and seeds as needed
Stay focused on your goals and what you want out of this cleanse
It's important to remember that managing cravings isn't about deprivation – it's about understanding your body's needs so you don't feel deprived or overwhelmed by them. This will ultimately make any kind of cleanse easier and less stressful.
When done correctly, following a raw food cleanse may even lead to improved relationships with food overall! With that said, let's move onto ending the journey…
Ending The Cleanse
The raw food cleanse is a great way to reset your body and give it the nourishment it needs. Now that you've finished your cleanse, it's important to think about what comes next. Post-cleanse strategies are key for long term health benefits and maintaining balance in the body.
First off, cleansing rituals can help clear away any negative energy or emotions that have been stored up during this process. This could look like taking a bath with essential oils, journaling about anything that came up during the cleanse, or engaging in some light exercise to get the blood flowing and energy moving throughout the body again. These practices can be done on an ongoing basis as ways of self-care and honoring yourself.
It's also important after completing the raw food cleanse – or any diet change – to make sure that you're still getting all the nutrients your body needs while keeping things balanced. Eating nutrient rich foods with plenty of vitamins and minerals will ensure that you stay healthy post-cleanse while avoiding cravings for processed snacks and sugary treats.
Finding ways to incorporate more whole grains, legumes, fruits, vegetables, nuts and seeds into your daily meals should become part of your routine going forward so you maintain sustainable wellness over time. Transitioning back into a more varied diet without overeating is key for staying healthy after ending this journey.
Maintaining A Healthy Diet Post-Cleanse
Now that you've completed your raw food cleanse, it's time to think about how you'll maintain healthy eating habits in the long run. Going on a detox can be an eye-opening experience and help set into motion lasting lifestyle changes. But staying mindful of what you eat afterwards is just as important.
There are several key strategies that will help keep you on track post-cleanse:
Eat at least one raw meal per day – Eating one or two meals each day comprised entirely of raw vegetables, fruits and nuts helps remind us of the benefits we experienced during our cleanse. This also reinforces nutritious eating patterns that have positive long-term effects on our health.

Prioritize whole foods – Whole foods contain fewer additives than processed ones, so they're better for your body overall. Focusing on fresh produce when grocery shopping ensures that nourishing ingredients make up a majority of your diet after completing the detox program.

Incorporate plant proteins – Plant proteins provide essential amino acids and minerals without any saturated fat or cholesterol found in animal products. Adding small amounts of quinoa, lentils, beans, chickpeas and other legumes to your daily meals provides enough protein to stay energized throughout the day while still maintaining a balanced diet free from added sugar and preservatives.

Always listen to your body – Each person has unique dietary needs depending on their medical history and physical activity level, making it necessary to always pay attention to hunger cues and cravings before reaching for unhealthy snacks out of habit or convenience instead of selecting nutrient dense options like leafy greens or oatmeal first.
It's possible to continue feeling vibrant and full of energy after completing a raw food cleanse if you commit yourself to healthy eating habits moving forward by following these tips!
Frequently Asked Questions
What Are The Potential Risks Of A Raw Food Cleanse?
It might surprise you to know that a raw food cleanse can have its risks! Many people enter into these cleanses with the wrong expectations and end up feeling fatigued, low on energy, and even suffering from nutrient deficiencies.
While it is true that eating uncooked fruits and vegetables can help detoxify your body, if you don't plan properly or monitor yourself carefully, there could be disastrous consequences.
As an experienced raw food cleansing expert, I recommend doing plenty of research before jumping in head first – don't forget to look out for signs of malnutrition like headaches, dizziness and exhaustion!
Is It Okay To Drink Coffee While Doing A Raw Food Cleanse?
Sure, you can enjoy a cup of coffee while doing a raw food cleanse! However, it's important to be mindful that caffeine is dehydrating and diuretic.
To stay hydrated on your cleanse, try swapping out your morning cup o' joe for green tea or making yourself a smoothie bowl with hydrating fruits like watermelon or cucumber.
Ultimately, the best thing to do is listen to what your body needs – if you're feeling sluggish in the mornings and need an extra boost, go ahead and treat yourself to a nice warm mug of coffee!
Can I Exercise While On A Raw Food Cleanse?
Yes, exercising while doing a raw food cleanse is totally okay.
It's important to keep your body active and healthy during any lifestyle change, so if you're already used to having an exercise routine it can be beneficial to maintain that even when on a raw food cleanse.
Of course, adjust the intensity of your workouts depending on how challenging this eating habit is for you.
Make sure to stay hydrated and listen to your body – if at any time you feel like slowing down or taking a break from working out altogether then do not hesitate!
Are There Any Supplements I Should Take While On A Raw Food Cleanse?
If you plan on doing a raw food cleanse, it's important to make sure your body has all of the nutrients and vitamins that it needs.
Taking supplements can help you get the most out of your cleanse.
The health benefits of a raw food cleanse depend on how long you do it for, so opt for an optimal duration in order to receive maximum benefit.
When planning meals and choosing foods, focus on nutrient-dense options like fruits, vegetables, nuts and seeds; these should be organic whenever possible.
Supplements such as multivitamins or vitamin B12 may also be beneficial during your cleanse.
Is It Possible To Do A Raw Food Cleanse With Existing Dietary Restrictions?
Yes, you can do a raw food cleanse even with existing dietary restrictions. The key is to be mindful of what works best for your body and detoxing safely.
Make sure that you are well prepared before beginning the cleanse by stocking up on organic fruits and vegetables as well as other raw foods like nuts and seeds. Taking the time to plan out your meals in advance will ensure you're getting the necessary nutrients while still adhering to your dietary needs.
Additionally, it's important to drink plenty of water throughout your cleanse so that toxins can be flushed from your system efficiently. With these tips, you'll have no problem doing a successful raw food detox regardless of any dietary restrictions!
Conclusion
Overall, a raw food cleanse can be an effective way to jumpstart your health and wellness journey. How successful it is for you depends on how well you stick to the plan and adjust it according to your individual needs.
As long as you are mindful of potential risks and ensure that all dietary restrictions are taken into consideration before starting, this type of cleanse can provide lasting benefits – like a breath of fresh air to start anew!
To sum up in one phrase: with careful planning, a raw food cleanse can be smooth sailing towards optimal health.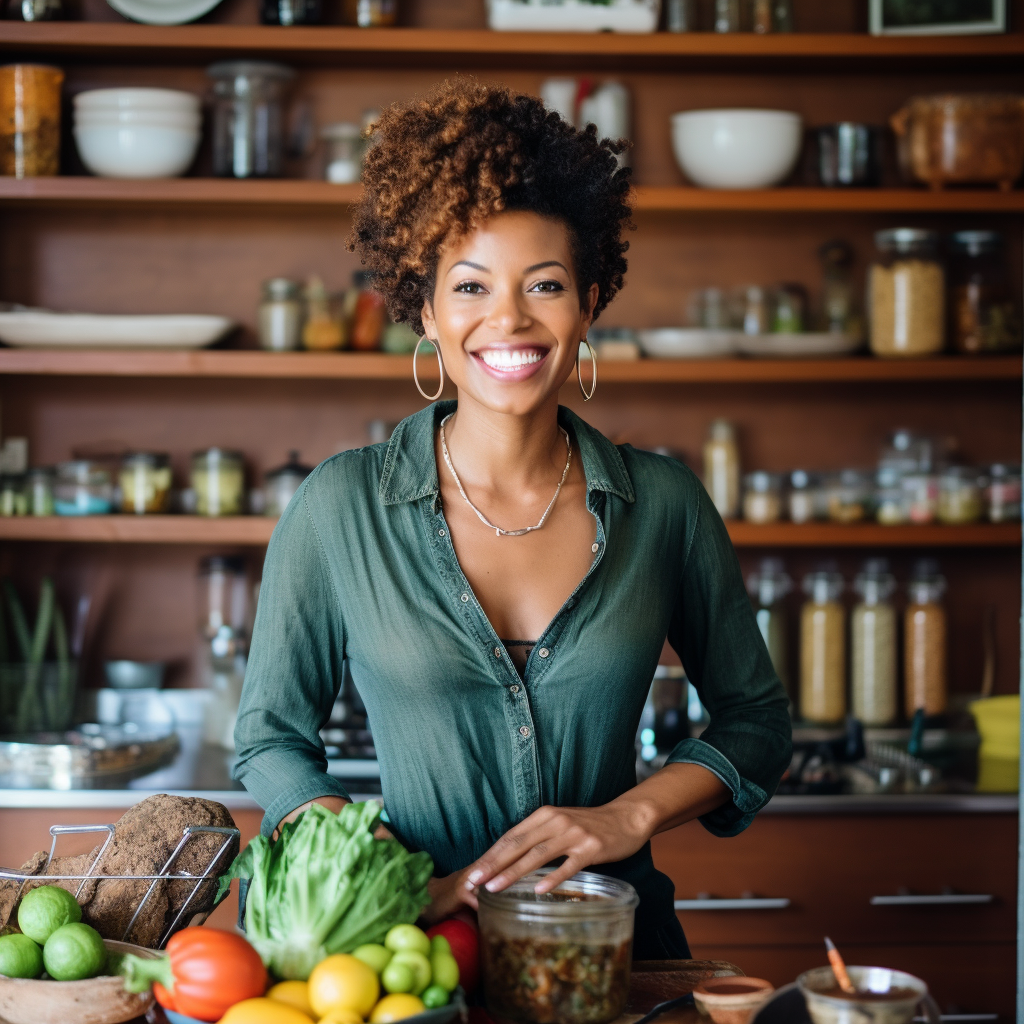 Lorraine, a talented writer for rachaelsrawfood.com, brings a unique blend of creativity and expertise to the platform. With her passion for writing and deep knowledge of raw food, she plays a crucial role in inspiring and educating readers about the joys and benefits of a raw food lifestyle.
Lorraine's creativity shines through in her recipe development. She enjoys experimenting with unique flavor combinations and innovative cooking techniques, pushing the boundaries of what can be achieved with raw ingredients. Her recipes not only showcase the incredible taste and variety of raw food but also demonstrate that a raw food diet can be exciting, diverse, and satisfying.
In addition to her writing contributions, Lorraine actively seeks out new trends, research, and developments in the field of raw food. She attends workshops, conferences, and culinary events, constantly expanding her knowledge and staying up to date with the latest discoveries. This commitment to continuous learning ensures that her writing remains current, reliable, and relevant to the ever-evolving landscape of raw food.
Lorraine's genuine enthusiasm for raw food is contagious, and she strives to connect with readers personally. She understands that embracing a raw food lifestyle can be a journey, and she uses her writing to provide guidance, support, and encouragement to individuals at all stages of their journeys. Her empathetic approach and storytelling make her a trusted and relatable voice in the raw food community.